Winkworth is calling on the government to keep the housing market open amid growing speculation that it could close during the current national lockdown.

The chief executive of Winkworth, which yesterday issued its trading statement for 2020, has highlighted the "huge potential loss" for people buying and selling homes if the market were to shut down,
Dominic Agace, chief executive of estate agency Winkworth, with a nationwide network of 100 offices, including 60 in London, said: "There are probably more people under offer than there have been since 2007 and so there is a huge potential loss with a looming stamp duty deadline if they shut the market down."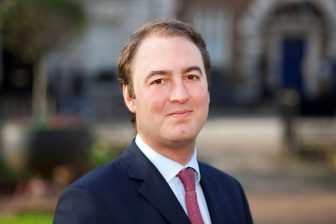 The government's introduction of a stamp duty holiday triggered a high level of sales, many yet to complete. A shutdown of the market could cause those deals to collapse, according to Agace, as a sale has to complete by the end of March to save up to £15,000 in stamp duty.
M Winkworth plc
Trading Update   
M Winkworth plc ("Winkworth" or the "Company"), the leading franchisor of real estate agencies, is pleased to announce the following trading update for the financial year ending 31 December 2020.
Despite the stop/start market conditions brought about by government mandates to control the spread of coronavirus, 2020 was marked by the underlying strength of demand in the sales market. After a brisk start to the year following Boris Johnson's election, putting an end to the political uncertainty which overshadowed the residential market in 2019, the first lockdown in early Spring created new challenges to which we responded rapidly and effectively. We were, therefore, well placed for the ensuing post lockdown boom, fuelled by the stamp duty holiday incentive. The second half of the year remained strong, not only as a result of catch-up but also supported by a new category of buyers and sellers looking to change their lifestyles. Once again, Winkworth increased its market share of Sales Subject to Contract, most notably in London where we ranked second with a market share of 4.6% in 2020 up from 4.2%¹ in 2019.
Lettings and management revenues suffered far less in the first lockdown, due to the renewal of contracts and property management services, so trading for the year showed greater consistency. Business was driven by a catch-up following the pause rather than an increase in demand and, until international interest recovers, we see reduced rental prices in London limiting growth.
The rate of new office openings was, unsurprisingly, subdued in 2020, but nonetheless we opened two new offices and transferred one office, Crystal Palace, to our ownership. We have four new offices at advanced stages of negotiation at the start of 2021, with promising early discussions on a further four.  Over the course of 2020, we avoided making significant cost cuts to our infrastructure and teams to ensure that we were well placed to support our franchisees and help them to grow market share once conditions improved.
Despite the market upheaval, Winkworth's total revenues were broadly flat on 2019. Profits before tax are expected to be lower than those achieved in 2019 and as a result, the total dividend pay-out for the year has been reduced by some 15%. The Company expects to announce its final results for the year ended 31 December 2020 on or around 8 April 2021.
We are relieved that estate agencies are to remain open for business during the current lockdown and with our Q4 2020 sales applications up 44% and lettings applications up 12% year-on-year, and with a record pipeline of sales still to feed through to trading in Q1 2021, we have entered the current year with considerable momentum.
The directors of Winkworth are pleased to announce that the Company will pay a dividend of 1.8p (2019: 2.1p) per share for the fourth quarter of 2020, bringing total dividend payments declared for the year to 6.68p (2019: 7.8p).
The timetable is as follows:
| | |
| --- | --- |
| Ex-Dividend Date * |  21/01/21 |
| Record Date ** |   22/01/21 |
| Expected Payment Date | 18/02/21 |
*  Shares bought on or after the ex-dividend date will not qualify for the dividend
** Shareholders must be on the Winkworth share register on this date to receive this dividend
¹ Source: TwentyCI  
Dominic Agace, Chief Executive Officer of Winkworth, commented: "Last year will be remembered primarily for the Covid crisis. Our thanks go to our franchisees and employees for working so hard to adapt to changing demands, and to our customers for their patience and loyalty. We are pleased to have once again increased our market share and, notwithstanding the latest lockdown, look forward to our company's future with great confidence."