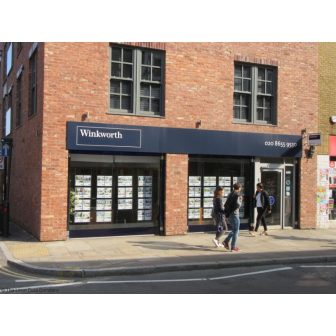 Winkworth said yesterday that first quarter revenue met management views, and it expects full-year results for 2022 to be above pre-pandemic comparatives, but lower than 2021.
The estate agent said both sales and rentals performed well in the first three months of the year and applications for sales and lettings in the second quarter were above expected levels to date.
The new franchising pipeline is in good shape and wholly-owned offices continue to make progress, the company said.
"While the outlook for the property market in 2022 as a whole will depend on how rising interest rates impact on demand, we expect the current financial year to be significantly up on 2019, our last year of 'normalized' trading," Dominic Agace, chief executive at Winkworth, commented.
A statement issued by Winkworth to shareholders said: "Revenues in the first quarter of the year were in line with management expectations, with both sales and rentals performing well. Applications for sales and lettings in the second quarter are, to-date, above expected levels and business is robust.
"Our new franchising pipeline is in very good shape and our wholly-owned offices continue to make solid progress. While the outlook for the property market in 2022 as a whole will depend on how rising interest rates impact on demand, we expect the current financial year to be significantly up on 2019, our last year of "normalised" trading. It may, however, be difficult to exceed the record levels achieved in 2021."