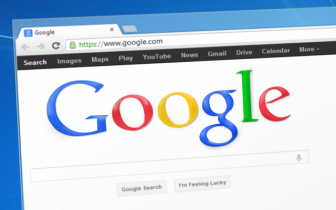 We crawl nearly 200,000 Google searches across thousands of locations to produce league tables of estate agents based on search visibility. It creates fascinating insight that over time can give you a clear view of how your website is performing in your local market.
On a month-by-month basis, you can also track and see which local competition is investing in Google advertising, thus moving their search listings to the top of Google.
In our latest video for Property Industry Eye, we've taken a look at our National Google League Tables.
One of the items mentioned in the video is Map clicks. We're often asked by our website customers, how many clicks do you get from your Map or Google My Business listing? There is a clever trick if you want to understand how many visitors you get from your search listing and via your map listing.
To split these out, head to your Google My Business listing and add "/?utm_source=Google_Map&utm_medium=organic" to the URL in your listing. Once you have updated your tracking link, you'll be able to see traffic source in your Google Analytics account. Just look at Google_Map in the source to view clicks and leads.
We can already see a number of agents adding code to the Google My Business listing. For example, Connells have UTM tracking links on their map listings. We can see this by the URL used for their Harrow branch.
As you'll see from the video, Google My Business listings are incredibly important for local agents. This has been one of the factors online firms such as Purplebricks or GetAgents bid aggressively on Google Adverts as they have no local office to generate a map listing on Google.
Agents interested in understanding their local trends on Google can get a free benchmark report from Homeflow.
See your agency's ranking, compared to immediate local competitors, by signing up for a free benchmarketing tracking report by clicking here.
Watch this EYE exclusive: Make Google benchmarking work for your agency