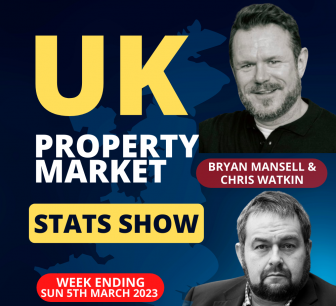 What happened in the UK Property Market last week? (Week 9 of 2023 or Week ending Sunday, 5th March 2023)?
What is happening to the number of properties listed, sold, sale fall throughs, price reductions? How the different regions of the UK performing?
The video below features some very interesting data, along with the thoughts of two industry veterans.
The week's special guest is Bryan Mansell as he joins Chris Watkin, to look at and comment on some interesting graphs reflecting on the latest trends in the UK and Regional housing market.
This week's special focus  in the last 10mins is Farnborough