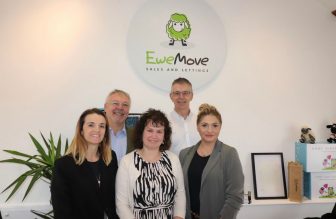 EweMove Northampton North has confirmed the acquisition of Martin & Co Northampton.
Having finalised the deal earlier this year, franchisee Paul Chant has taken on the management of over 100 rental properties, as well as several sales in their final stages.
The sale of the portfolio has allowed the seller to concentrate on his own businesses within Martin & Co.
Chant believes that EweMove Northampton North's latest acquisition highlights the increasing demand for a hybrid property model.
"I'm delighted to have finalised such a large acquisition," said Chant. "It came at the perfect time, as I've been looking at ways to grow my business even further as the market continues to fluctuate. The acquisition gives my franchise a brilliant platform that I intend to capitalise on – it's indicative of our growth and healthy evolution. I never envisaged an acquisition of this scale, but it's filled me with a lot of confidence for further opportunities."
As a part of the acquisition, EweMove Northampton North has also taken on an additional two members of staff.  The existing team from Martin & Co Northampton will be supporting EweMove's growing rental portfolio, and the branch manager will continue to support the growing demand for exceptional agents seeing customers' entire moving journey.
Now with a team of five, Chant says that he is moving closer to his long-term goal of taking on the entire Northampton territory.
He added: "It's the start of an exciting period for my franchise as I'm looking at scaling up again. This acquisition will put me in a great position to achieve my ambitious goals with EweMove, as our portfolio of properties reaches further than ever before across our region. For now, it's vital that my team and I ensure we continue to provide an exceptional service to people in the community."