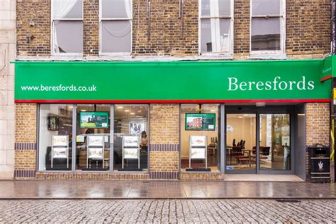 Beresfords Group has announced that it has acquired commercial property specialists Whybrow Chartered Surveyors.
Established in 1985, Whybrow's commercial services will now be offered throughout Essex under the Beresford Group umbrella.
This the first time the family-run and owned Beresfords Group has ventured into commercial services, which will now be offered by the company alongside their existing sales, lettings, land, new homes, along with country and village divisions.
The group also offers independent mortgage and financial services advice through Flagstone Financial Management, building survey and professional valuation work through Cheke & Co., and in addition, the group has a holiday letting division, Countryside Breaks.
Beresfords Group CEO, Paul Beresford, said: "We are delighted to announce that Whybrow Chartered Surveyors will now operate under the Beresfords Group umbrella. Whybrow have a reputation of delivering a personal and authentic service to clients to help drive the commercial property market which is in line with both our values and our vision for the future, which is to offer the best possible service to our network across the region."
Currently, Whybrow are based in Colchester and cover a wide-ranging area of North Essex and into Suffolk but moving forward, Whybrow will now be operating in Chelmsford, Brentwood and the London Borough of Havering, within the infrastructure and cover of the Beresfords Group across the county and into London.
Whybrow Chartered Surveyors CEO, Ewan Dodds, commented: "Having joined Whybrow in 1987, and been appointed as CEO in 1999, I am extremely proud of the quality of service and opportunities that we have provided to our clients in that time.
The rate in which the company has grown in recent years is astounding, and now is the right time for us to continue that work with Paul and the fantastic team he has which I strongly believe will take Whybrow to the next level.
Controversial scheme could cause house prices to fall by a third, claims agent