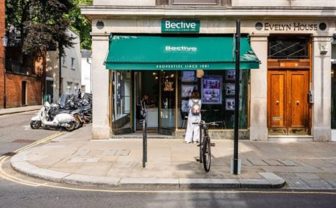 Central London estate agency Bective has a new owner and has re-launched with a strong mission to dominate the capital's sales and letting market.
Operating from six offices at Notting Hill, Kensington, Ladbroke Grove, Chelsea, Brook Green and Berkeley Square, the business, established in 1881, is now under new management.
Bective, formerly Bective Leslie Marsh when owned by the Earl of Bective and labelled 'the UK's poshest estate agent' by the media, has refurbished all of its locations in a multi-million-pound rebranding.
The company has also recruited a top team of agents to ensure its growth and success under the watchful eye of a new senior team which comprises Thomas Dainty as head of lettings and property management and Craig Tonkin as head of sales, both veteran London agents with senior positions at Foxtons, Dexters and Marsh and Parsons on their respective resumes.
Dainty said: "Our pedigree as London's original estate agent to the discerning stands us in good stead for the journey ahead. Former owner Christo Headfort, Earl of Bective, was the first to secure a million-pound Chelsea house deal in the mid-1980s and was the original Prime London Agent.
"Our plan now that we have invested substantial sums in our people and our branding, is to grow the Bective business across our six locations and beyond and with lifestyle in mind as well as relationships, not just transactions."
"As the London property market finds its feet now that the economy is recovering and overseas buyers returning, the new team will leverage our renewed resources and depth of brand to list more, to sell more and to rent more of the capital's finest of homes."
Tonkin added: "Our agents are hand-picked local experts that know their communities and the market intimately and can therefore provide the very best advice and the most accurate market appraisal. We're a trusted company and we're building further on that."