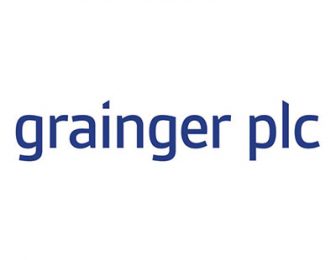 Grainger, the UK's largest listed provider of private rental homes with a £3.1bn operational portfolio of around 10,000 homes, is on course to post a record rental performance for the year to the end of September, the group has announced ahead of its financial year end on 30 September 2022.
In a trading update for the 11 months to the end of August, Grainger, which also has a  £2.4bn pipeline of a further 10,000 or so purpose-built rental homes, said rental income increased 4.5% with private rented sector growth up by the same amount.
Helen Gordon, chief executive of Grainger, which will announce detailed annual financial results on 17 November 2022, commented: "Momentum in the business is continuing to accelerate and our mid-market strategy and in-house scalable operating platform has delivered a strong performance. Occupancy remains at record levels at over 98%. At the same time, like-for-like rental growth across our national portfolio is continuing to build over the second half of our financial year.
"Despite the buoyant rental market, we are very mindful of the financial challenges facing many individuals. We are therefore taking a responsible approach to rental increases, ensuring affordability for our customers remains a central consideration and balancing rent increases with retention.
"We are also supporting customers where we can with their other costs by continuing to invest in the energy efficiency of our portfolio, with nearly 90% of our PRS portfolio offering the highest energy ratings (A-C), providing substantial savings to our customers.
"In our newer properties, we are also providing free broadband and complimentary gyms, and we are providing practical advice and support to over 20,000 customers on how they can reduce their energy usage and costs, and other bills. In addition to supporting our customers, we have provided financial support to all of our colleagues, excluding our senior executive team, through an additional £1000 cost of living payment."
Grainger says like-for-like rental growth continues to accelerate:
+ Total like-for-like rental growth YTD: 4.5%
+ PRS like-for-like rental growth YTD: 4.5%
+ New Lets YTD: 5.4%
+ Renewals YTD: 3.9%
+ Regulated tenancy like-for-like rental growth YTD: 4.4%
+ PRS like-for-like rental growth in the 5 months to August: 5.3%
Prospective customer enquiries remain at record levels
Occupancy in Grainger's PRS portfolio remains at record-high levels
+ Spot occupancy at the end of August: 98.2%
New forward-funding acquisition in Bristol
In June 2022, Grainger further strengthened its BTR portfolio in line with its city cluster strategy with the £128m forward-fund acquisition of a 468 new home build-to-rent scheme at Redcliff Quarter in Bristol, expected to complete in 2025. This will bring the firm's total investment in the city to nearly 900 homes, including 94 new affordable homes via our in-house affordable housing arm, Grainger Trust.