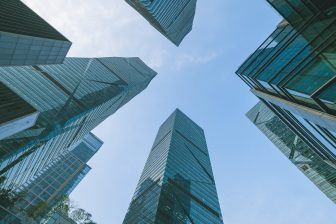 Returns on British property dropped 11.9% in the final quarter of 2022, marking the steepest quarterly drop since 2008, amid higher interest rates and tough economic conditions.
According to MSCI's quarterly UK property index, UK property returns fell 8.9% for 2022 as a whole, following a "rapid turnaround" in the performance of UK investment property.
The quarterly property index measures returns across a larger sample size than MSCI's monthly property index, looking at 7,375 commercial properties – mostly industrial, office and retail buildings – worth in the region of £140bn.
Much like the housing market, the commercial property sector has come under pressure from high inflation and economic uncertainty.
UK industrial property capital values fell by 26% in the second half of 2022, in their largest fall on record, MSCI's index showed, while industrial property yields increased by more than 120 basis points to keep apace with Bank of England (BoE) rate hikes and the higher cost of capital.
"While the decline in capital values is unwelcome news for property owners, the already-substantial correction may allow the market to start trading in greater volumes," said Tom Leahy, MSCI's head of EMEA real assets research.
MSCI said rental income from hotels, offices, residential and industrial properties increased grew in the fourth quarter of last year, but the forecast economic slowdown in the UK will likely act as a headwind for growth in rental income in 2023.