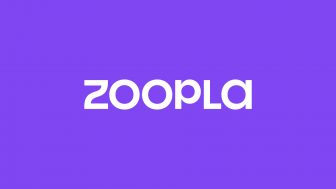 Despite weaker market conditions with house prices falling and homeowners having to forgo some of their post pandemic price gains, buyers are still in the market and agreeing deals with sellers at an increasing rate, according to Zoopla.
The latest data provided by the property portal shows that demand for homes is well down on this time last year but at its highest since October as falling mortgage rates and a strong labour market support buyer interest.
Zoopla's latest House Price Index also reveals that average prices have fallen by 1% since last October. The quarterly growth rate has been negative for the last three months – the weakest level of quarterly house price growth since 2011.
New sales agreed data over the last nine months indicates that the UK is on track for half a million housing sale completions in H1 2023 – this is a third higher than the level of sales in the years following the global financial crisis (2009-2011).
Sales are being supported by greater availability of homes for sale which is 65% higher than this time last year. The average estate agent now has 25 homes available compared to a low of 14 this time last year.
Whilst levels of buyer demand are 43% lower than a year ago, the number of sales being agreed (sold 'subject to contract') are just 16% lower than last year. Improved choice and greater realism by sellers is supporting sales.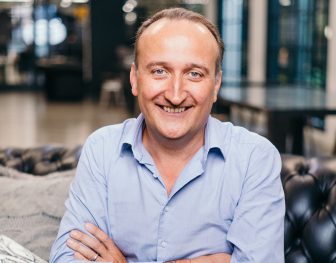 Sellers continue to make modest downward adjustments to their asking prices and are accepting asking price discounts averaging 4% (£14,000) as buyers have more options. Sellers have seen sizable price gains over the last three  years giving them more room to be flexible on agreed prices.
Properties are also taking longer to shift with the average time to sell from a home being first listed, to going under offer and sold 'subject to contract', – jumping by 71% (15 days) compared to 12 months ago. Scottish properties currently have the shortest sales periods at 28 days (as homes are marketed with a survey and valuation) compared with London, which has the longest time to sell at 44 days.
Buyers are seeking better value and there has been a clear shift in sales. Year on year, there has been an increase of 5% in the share of sales in the bottom 40% of the market (by price) and conversely, a drop of 4% in the share of sales in the top 40% of the market. This indicates continued demand from first-time buyers or second-steppers.
Prices may be falling, however, demand continues to improve with the most affordable areas led by Scotland, Wales, the North East of England and London continuing to see above-average demand.
Areas with the least demand in the UK are in regions where prices jumped the most over the pandemic and where prices are higher than the national average.
Richard Donnell,  executive director at Zoopla, said: "The housing market is arguably more balanced than it has been for more than three years. Levels of supply have recovered and buyers and sellers are not miles apart on where they see pricing and this means deals are being agreed at an increasing rate.
"Prices are drifting lower compared to a year ago but fears of a major downturn in prices are overdone. Falling mortgage rates and a strong labour market are supporting activity levels from committed movers who need to be realistic on price if they are serious about moving home in 2023. We expect to see levels of activity continue to steadily improve over Easter and into the summer and H2."