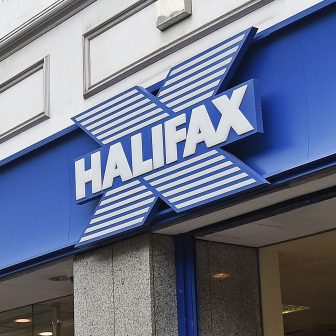 Increasing mortgage costs and the wider cost of living crisis will place downward pressure on UK home prices over the next few months, according to Halifax.
The latest property price data from the mortgage lender reveals that the average price of a home fell by 0.1% in September.
Halifax said market activity had cooled in recent month, with a further slowdown widely expected in the coming months as rising borrowing costs make buying a property
"The housing market may have already entered a more sustained period of slower growth," said Kim Kinnaird, the director at Halifax Mortgages. "The prospect of interest rates continuing to rise sharply amid the cost-of-living squeeze, plus the impact in recent weeks of higher mortgage borrowing costs on affordability, are likely to exert more significant downward pressure on house prices in the months ahead."
Last week, the average five-year fixed-rate mortgage breached 6% for the first time in 12 years, while the average two-year fixed rate has passed the mark for the first time since 2008.
About 1,000 deals have been pulled from the market in recent weeks after Kwasi Kwarteng's mini-budget triggered a sell-off in financial markets and raised expectations for even higher interest rates.
Halifax said a typical UK property now costs £293,835 as the pace of annual growth slowed for the third month in row, from 11.4% in August to 9.9% in September, the first time it has dropped into single digits since January.
Industry reaction:
Tom Bill, head of UK residential research at Knight Frank, commented "It's a fairly safe bet that UK house prices have now peaked. The impact of rising mortgage rates will begin to hit demand and spending power in coming months, which we believe will lead to a fall of 10% over the next two years for UK prices.
"We may see mortgage rates fall to some extent if financial markets become more reassured by the government's economic plan but the events of the last fortnight have been a reminder that the era of ultra-low rates is coming to an end."
Matthew Thompson, head of Sales at Chestertons, said: "The expectation that London's property prices could see an adjustment has led to an uplift in buyer demand across the capital last month.
"Compared to August, there were 17% more buyer enquiries in September and 18% more viewings. We are also encountering an increasing number of house hunters who want to secure a property as soon as possible and take out a fixed rate mortgage. This has contributed to September's property market remaining busy and competitive.
"As the cost-of-living crisis is looming, some buyers are compromising on their priorities in order to secure a property under their initial budget."
Emma Cox, MD of Real Estate at Shawbrook, commented: "High inflation and a surge in interest rates has created a challenging backdrop for prospective house buyers.
"While the introduction of a stamp duty cut on properties up to value of £250,000 may offer a glimmer of hope for people currently in the process of purchasing a property, many will be waiting to see which way the wind turns before committing to buy.
"Against an uncertain political and economic backdrop, house prices are likely to continue to be affected, at least in the short term. More needs to be done to alleviate cost of living concerns and restore consumer confidence, on top of solving long-term supply issues.
"With many still reliant on the private rental sector, its vital that landlords are supported and encouraged to provide quality, safe and sustainable properties."
Iain McKenzie, CEO of The Guild of Property Professionals, said: "Homebuyers are still coming to terms with the sudden leap in fixed-rate mortgages, and it will be some time before we see the full impact.
"Many prospective buyers are rushing purchases through before their approved deal runs out, while others are seeing their hopes of buying fade before their eyes.
"The cooling in house prices seen in these figures is caused by the wider cost-of-living crisis, with energy bills at all-time highs, and inflation hurting many households.
"While getting a good mortgage deal has become significantly harder, a crash in the market is not as likely as some economists are forecasting.
"Estate agents are still seeing stock shortages in many areas of the country, something which has supported elevated house prices throughout the boom.
"The government's new stamp duty changes will be enticing to first-time buyers on the surface, however, being able to take advantage of the change will largely depend on whether they can secure a mortgage deal."
Phil Tennant, COO of iBuyer UPSTIX, said: "An under-discussed aspect of a possible housing market downturn is the fact that yet more property chains will collapse. One in five property chains already collapse, and this will only increase for reasons of mortgage unaffordability, shifting valuations, or simply cost of living calculations.
"In this context, those currently engaged in the sales or purchase process would do well to expedite things where they can. While the market hasn't currently shown signs of a major dip, given all the market noises you'd expect sellers to face increasing difficulties in closing deals especially given that many buyers may be finding it harder to obtain a mortgage."
Nicky Stevenson, Managing Director at national estate agent group Fine & Country, commented: "September's data shows house price growth cooling slightly even before the Chancellor's mini-budget speech which came towards the end of the month.
"Looking ahead, many buyers are now in a holding pattern as they wait for the dust to settle following the shockwaves felt by the mortgage market.
"As the pound has dipped, uncertainty over how high the Bank of England's base rate might eventually go has caused heightened volatility, with many lenders withdrawing loan deals as they reassess affordability criteria and stress tests.
"This is a frustrating time for buyers as they wait for conditions to normalise and confidence to return to the market.
"Sterling's weakness, however, does provide a window of opportunity for foreign investors.
"In higher value market areas like London, significant savings can now be made compared with the start of the year and we are already seeing a spike in interest from overseas."
Jason Tebb, CEO of OnTheMarket.com, said: "With average house prices decreasing slightly in September compared with August and the annual rate of growth continuing to ease, the inevitable rebalancing of the market is evident as rising inflation, interest rates and the prospect of higher energy bills make an impact.
"As more stock becomes available it's leading to a levelling off in pricing, although this picture is not consistent across the regions with some, such as the West Midlands and the South West, seeing significantly higher house price inflation than others.
"As the rising cost of living and mortgage rates prey on buyers' minds when making offers, new properties coming to market which are not priced realistically will struggle to sell."
Mortgage rates set for another big rise today as lenders revise deals