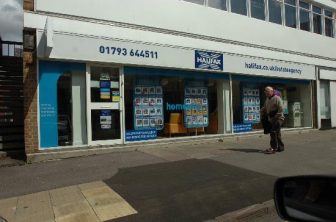 The UK's largest mortgage lenders will raise rates this morning as the cost of new fixed rate deals continue to rise.
The Halifax, part of Lloyds Banking Group, will put up the interest rates on a range of deals for borrowers, with the latest products available at almost 6%.
Santander has also hiked rates, with one borrower EYE spoke with seeing their monthly mortgage payment on a tracker interest-only buy-to-let deal rise by a third to £900 in a matter of a few weeks. The landlord was paying payments of just £347 a month for the studio flat until the fixed rate mortgage expired two months ago.
It follows a string of major providers in re-pricing products, which has pushed the average two-year fixed rate deal to 6%.
Four days ago, the rate was 5.43% and at the start of December it was 2.34%.
Brokers say lenders are "playing safe" with rates amid current economic uncertainty, but analysts are hopeful that costs will eventually start to fall In the near-term.
The fall-out from the mini-budget has seen a number of mortgage providers pull deals from the market.
Consequently, mortgage deals are now far more expensive – and set to rise further.
In recent days, the biggest lenders have revised their prices – and will continue to do so.
Halifax is among several lenders that will increase its own rates today, with a spokesperson saying this was to "reflect the continued increase in mortgage market pricing over recent weeks". It means its rate for a two-year fixed deal for a customer offering a 25% deposit is up from 4.61% to 5.84%.
New research by Property Rescue has found that more than a third of homeowners are worried they may have to choose between heating bills and mortgage payments.
With rising costs of living in the UK, 41% of homeowners believe they will have to dip into their savings in the next year and one in five – 21% – homeowners are under so much financial pressure that they are worried that they may have to sell their home due to rising mortgage interest rates.
The research, which took in the views of 1,000 UK-based homeowners, and was conducted by Perspectus Global on behalf of Property Rescue in September 2022, has revealed that homeowners are not only anxious about the current state of affairs. But more than half are either angry (28%) or depressed (24%) about the rising prices.
Property Rescue spokesperson, Andrew Landers, said: "It's no secret that the UK is currently in the midst of a unique set of financial circumstances. With interest rates and inflation on the up, and the combined impact of the energy and cost of living crises, the UK's homeowners are under a huge amount of pressure. And sadly, for some, it will inevitably result in the loss of their property."
'The decade long house price growth party is over' as buyer demand falls