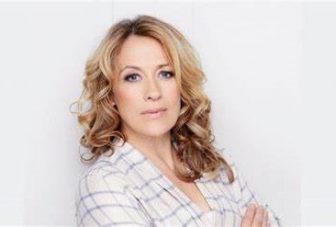 Television presenter Sarah Beeny has revealed she is currently undergoing treatment for breast cancer.
The property commentator, who founded collapsed online estate agent Tepilo, is expected to undergo surgery and radiotherapy in the new year after finding a lump in her breast.
Beeny, 50, is best known for presenting Channel 4 series Sarah Beeny's Little House Big Plans and Sarah Beeny's New Life In The Country.
Beeny told The Telegraph, Beeny that she had "a little bit of a breakdown" when doctors informed her that she had cancer.
Referring to the fact that her mother died from the disease, she added: "I thought, 'You don't understand. I have waited 40 years to hear those words.' I knew I was going to hear it one day."
The TV presenter has made the decision to shave her head prior to the onset of chemo-related hair loss, and will be donating her hair the Little Princess Trust, a cancer charity providing free wigs for children who have lost their hair due to medical conditions.
Beeny has expressed her gratitude for the support she received and has thanked the get well-wishers on social media.
She posted on Twitter: "Thanks so much for your kind comments after not being at Carfest supporting my sons who were playing – first session of chemo for breast cancer on Friday kept me away – not much else would!"