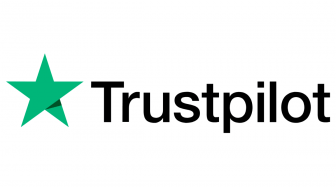 Reviews site Trustpilot has revealed that it is stepping up enforcement against property firms, and other businesses, who repeatedly break the rules by soliciting fake and misleading online reviews.
The reviews site plans to file litigation against businesses which continually abuse online reviews and seek to mislead consumers, often those who are in a vulnerable position.
The platform will issue legal proceedings against repeat offenders, seeking orders to block them from soliciting fake reviews and for recovery of damages. Trustpilot has committed to donating proceeds from litigation to organisations which work to protect consumers from misinformation online.
Trustpilot, which removed more than 2.2m fake reviews from its site last year, says that it has enhanced its automated fraud, enforcement and anomaly detection technologies, which safeguard the platform from misuse.
Trustpilot's litigation strategy is the next phase in its commitment to protecting and promoting trust online – including tackling fake and misleading reviews.
Carolyn Jameson, chief trust officer at Trustpilot, said: "Consumers rely heavily on reviews to make more informed and confident purchasing decisions each and every day. Protecting and promoting trust is fundamental to Trustpilot's mission.
"Whilst the vast majority of businesses use reviews constructively to help get them closer to their customers, we're prepared to do everything within our power to clamp down on the small minority who do not behave as they should, and instead  use fake and misleading reviews to take advantage of consumers – often those consumers who are particularly vulnerable."
The platform has also made strides to increase consumer protection by introducing and placing warning banners on the profiles of businesses which are subject to regulatory attention.
Tim Weller, Chair of the Truspilot's Board, commented: "Trust underlies everything in today's world. Without it, nothing works. In its mission to become a Universal Symbol of Trust, Truspilot's reviews play a vital role in nurturing trust between consumers and businesses.
"Our Board wholeheartedly supports this new enforcement strategy, which has been developed through our Trust and Transparency Committee, including members of the Board. It's the right thing to do, to protect consumers and the vast majority of businesses who continue to use Trustpilot in the right way."
Man ordered to pay £25,000 in libel damages for negative Trustpilot review