Tributes have been paid to Stewart Anderson, founder and previous owner of Aspasia Software (now MRI Sales and Lettings).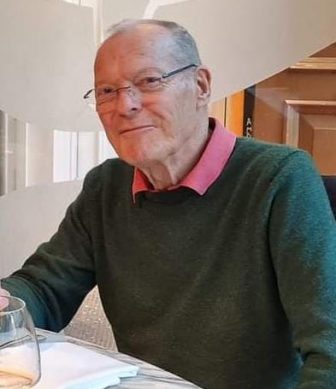 The senior sales director of MRI Real Estate Software, Trevor Youens, shared the following with EYE:
"Stewart was a trailblazer in the need for a fully cloud-based solution for our sector. Stewart first met Larry Ellison of Oracle fame in the mid 90's when the Internet was just something that Tim Berners Lee had been espousing the benefits of. Stewart attended a conference in Reading Berkshire and immediately returned to his office and advised the entire staff base, including his own wife Lesley that the company business strategy for SPA Microsystems Limited was pivoting almost immediately away from its current model to become a provider of cloud-based Software. Arguably cloud-based was a term that didn't even exist at that time.
"Over the course of the following few months Stewart and Lesley began to establish connections in various sectors and it rapidly became clear that a major opportunity existed in the estate agency market. Many incumbent suppliers were issuing both software and updates to their software via floppy discs which were plugged into a computer in the corner of the office and the concept of networked offices running through a central server was still rare.
"Over the course of the next five years, Stewart and Lesley worked tirelessly to promote the message of web-based software often relying on dial-up lines as these were the days before ADSL.
"A bastion of the early Property Computer Show days, originating in Earls Court and then in future years migrating to the Business Design Centre, SPA Microsystems limited quickly changed its name to the more recognisable Aspasia brand.  The company continued to grow successfully over the following years, with Stewart and Lesley handing over the day-to-day running to Trevor Youens, who to this day remains in the business.  They sold to Qube Global Software (Now MRI) in 2012, which started a new chapter for the product
"The original Aspasia product now known as MRI Sales and Lettings still forms the foundation of the Sales and Lettings offering from MRI and Stewart has to be credited with being responsible for establishing a robust and scalable solution utilised by many of the country's leading Sales and Lettings agents.
"In retirement Stewart travelled extensively and indulged his love of both fast cars and fast boats whilst delighting in watching his family grow. Survived by his wife Lesley, four daughters and 8 grandchildren Stewart will be remembered as one of the very earliest protagonists of cloud-based software and it would not be inaccurate to say that he should be recognised as a true visionary in the PropTech space, he will be missed."