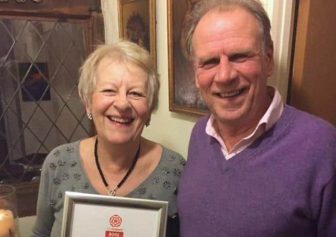 Guy Leonard, who founded his own estate agency in 1992, has died at the age of 76.
He developed Guy Leonard & Co into a two-branch business in West Sussex, with offices in Storrington and Pulborough, before selling the business in 2011 and opening a bed and breakfast.
Gary Shipton, the editor of Sussex Work newspaper, described Leonard, a neighbour, business associate and friend, as a 'superb estate agent' in his obituary.
He wrote: "In an article I penned many years ago, I described him as more social worker than seller of houses because of his passionate interest and concern for all those whose lives he touched – always for the better.
"He was an elegant, charismatic raconteur – always able to dissolve any group into tears of laughter with the anecdotes from his life. What a rich life it was. Married to Mary and with a son Giles, they were a wonderful team – at the heart of life in their village of Amberley.
"Guy enjoyed being his own boss, but when he sold Guy Leonard and Co in 2011 he decided to concentrate on other interests, not least B&B because he loved meeting so many people from all walks of life."
Leonard started his career working in banking sector before becoming an estate agent in the 1980s. He worked for Humberts and later set-up his own agency. He was also a trustee of the Mary How Trust.
But his health deteriorated in recent years and his wife, Mary, explains that he had to withdraw from various activities and organisations that he supported.
"He had a great love for animals and was planning a Corgi Challenge to raise funds for Multiple Myeloma however I am afraid his health deteriorated to a point that he was no longer able to pursue this," Mary explained. "He always realised what a special place Amberley was and was so appreciative of all the offers of help and support during his final spell of illness."
His funeral will be on Friday October 7 at 2.30pm at St Michael's Church, Amberley.