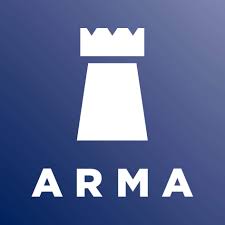 The Association of Residential Managing Agents (ARMA) and The Institute of Residential Property Management (IRPM) have merged to form The Property Institute (TPI).
The move follows a member vote in favour of the merger of the two organisations last summer.
The two organisations, with a combined history of over 50 years, have been working extremely closely in recent years on a wide range of topics including the building safety crisis, sector mental health and wellbeing, and regulatory reform.
Under the direction of a newly appointed board, TPI, will represent and uphold the 'gold standard' for professional practitioners and firms within the industry, providing enhanced support for its combined membership and creating a stronger, unified voice for the property management sector, as it takes centre stage at a time of unprecedented change in public policy.
Combining forces under TPI, with the aim of increased co-ordination and alignment, rather than consolidation, means that all existing and new professional members and member firms can enjoy the benefits, advantages, expertise, training, guidance, and support they have come to trust from both ARMA and IRPM.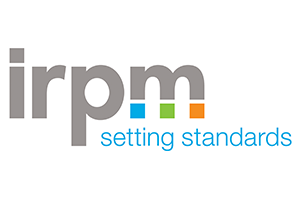 This will enable TPI to maintain its work and engagement with government and industry stakeholders, and ensure that the proposed legislative changes ahead are workable and implemented for the benefit of all stakeholders and residents.
Andrew Bulmer, former chief executive officer of the IRPM, has been named as the new CEO of TPI.
Meanwhile, former CEO of ARMA, Dr Nigel Glen, has been appointed executive chair.
A board of 12 professionals, selected from the former ARMA and IRPM boards, has also been appointed.
Bulmer commented: "Our successful merger journey to incorporate ARMA and IRPM under The Property Institute reflects the strength and alignment of the longstanding relationship of the two organisations for the past few decades – a relationship that has already created value for our respective membership networks and the wider industry, helping to deliver better outcomes during a time of seismic challenges and changes.
"Joining forces in this way is a logical, timely, and exciting step. The Property Institute is well-placed to deliver game-changing support for the residential property management sector, continue to drive up industry standards and to be a strong, ethical, and influential voice for good."
Dr Glen added: "For our sector, it has been an extraordinary five years – we have had to face up to the harsh realities of the Grenfell tragedy, our long and drawn-out campaign for leaseholder funding, leasehold and commonhold reform, industry-wide regulation, and guiding and supporting our members through the COVID-19 pandemic.
"Despite the challenges, both ARMA and IRPM ended 2021 fit-for purpose, bigger than ever, and enjoying the highest public, media and Government profile in recent times. Building on this momentum, the potential effectiveness and influence of a fully merged business is now significantly greater than running the organisations separately.
"With a major step change in policy affecting all tenures of the residential property market, in terms of design, construction, health & safety, and management, as well as a significant overlap of ARMA and IRPM's membership, mission and values, this is the right time to establish a united and stronger voice for our industry."