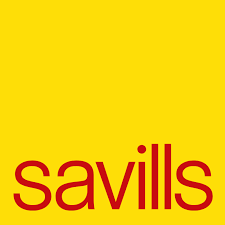 Savills ranks as the most prominent estate agency brand, with a presence in over half of all postcodes across the nation, fresh analysis shows.
Estate agency comparison site, GetAgent.co.uk, which carried out the research, looked at the total number of properties listed by each agency brand in unique postcodes over the last six months and what this equated to in terms of postcode coverage across Britain.
The data reveals that Savills is the nation's most prominent estate agency brand, having listed homes across no less than 51% of the nation's postcodes over a six month period.
Fine and Country ranks second, having listed a home across 43% of postcodes during the same period.
Martin & Co complete the top three, with properties listed for sale across 35% of the nation, while Hunters (34%) and Pattinson (32%) also make the top five.
In the last six months, haart has listed homes across 27% of postcodes with Knight Frank (25%) and Connells (25%) having presence across a quarter of the nation.
Belvoir (22%) and Strutt and Parker (22%) complete the top 10.
The COO of GetAgent.co.uk, Mal McCallion, said: "The digital disruption of the property sector has brought many positives and the ability for an agent to expand their area of operations in the search for new business is certainly one of those.
"Where they may have been traditionally confined to one or two postcodes, they now have the ability to move beyond these boundaries and cast their net that little bit further, thanks to the ability to advertise online.
"Of course, we're not talking about the DIY approach of national online agents who cover the entirety of the UK while holding very little local market knowledge on any of it.
"We're talking about established bricks and mortar names, who have years of experience under their belts and have grown their brands by demonstrating this expertise year in, year out."
GetAgent.co.uk – Most prominent estate agency brands: 
Data sourced from GetAgent.co.uk looking at the number of listings in unqiue outcodes over the last six months.
Table shows the 10 most prominent bricks and mortar estate agency brands across Great Britain
Name
Number of unique outcodes with a listing in the last six months
Coverage of all postcodes nationally
Savills
1,357
51%
Fine & Country
1,159
43%
Martin & Co
928
35%
Hunters
910
34%
Pattinson
850
32%
haart
712
27%
Knight Frank
670
25%
Connells
667
25%
Belvoir
589
22%
Strutt & Parker
587
22%