The latest government data shows that net housing additions hit 243,770 in 2019/20, 1% above the level achieved a year earlier. The development of new build homes has contributed significantly to this number – accounting for 90% of the homes delivered.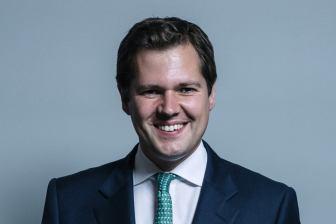 According to the official statistics published yesterday, more homes were delivered last year than in any year since 1987, making this the seventh year in a row the number homes delivered has increased.
Housing Secretary Robert Jenrick said: "Nearly a quarter of a million homes were delivered during the last year – more than at any point in the last 33 years, helping families across the country get the keys to their first home.
"The pandemic has posed significant challenges for home building but this government will continue to support the industry and the £20bn investment announced at the Spending Review will ensure we deliver the homes this country needs."
Since 2010 more than 1.8 million homes have been delivered across England, supported by government investment including the £3.9bn allocated through the Housing Infrastructure Fund, as well as the existing £9bn Shared Ownership and Affordable Homes programme, and the government's Help to Buy schemes which have provided confidence and certainty to the sector.
However, housebuilders are still not building enough new homes, and this has led to an affordability crisis and overcrowding in many parts of the UK, especially in England.
To help fix the dysfunctional housing market and make properties more accessible, the Conservatives, in their election manifesto last year, promised to increase housebuilding levels by delivering an average of 300,000 new build homes a year by the mid-2020s.
In order to meet its pledge, the government has been working closely with industry to support home building, especially during the pandemic, according to Jenrick.
In June, the housing secretary announced the extension of planning permissions to ensure work temporarily disrupted by covid restrictions could continue where possible.
Measures were also introduced to speed up planning appeals and to allow more flexible working hours for builders on site, helping them to continue building much-needed new homes in a safe environment.
He added: "In the longer term, our overhaul of the planning system will deliver even more high-quality, sustainable homes in the communities which need them most."