More money needs to be made available to support buy-to-let landlords during the existing Covid-19 pandemic, according to safeagent.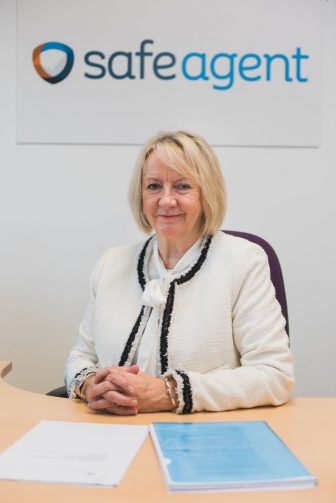 The letting agent accreditation scheme for lettings and management agents operating in the private rented sector has expressed fresh concerns that the challenges in the private rented sector are only going to increase as the pandemic continues to put a strain on the economy.
Safeagent is calling on the government to do more to help landlords with tenants who are facing financial hardship and unable to pay the rent, especially in light of the fact that repossession cases on the grounds of rent arrears will not be treated as a priority until tenants have built over a year's worth of rent debts.
Added to this is the six months' notice that landlords now have to give. Where the case is disputed, even before the pandemic, courts were taking an average of almost six months to deal with cases, with the backlog now likely to be longer.
The Financial Conduct Authority (FCA) has issues its updated coronavirus guidance 'Mortgages and Coronavirus: Payment Deferral Guidance', stating that firms should allow customers to extend ongoing payment deferrals after 31 March 2021, to cover payments up to and including July 2021, but safeagent argues that a mortgage deferral alone is not the answer for buy-to-let landlords.
Isobel Thomson, safeagent chief executive, said: "It's positive to see the FCA supporting borrowers impacted by the pandemic with this latest guidance which advises lenders should offer up to six months of mortgage payment deferrals and guarantee it won't affect a landlord's credit rating.
"However, while buy-to-let landlords impacted by tenants' rent arrears clearly need support, we question if deferral of mortgage payments is the answer, or if it pushes the problem further down the track. While lenders will be adhering to the guidance which provides up to six months deferral, we know it may take badly affected tenants much longer to get back on their feet, meaning landlords could be building up debt and struggling to meet mortgage payments for many months to come.
"We know the good work that agents and landlords are doing to sustain tenancies where tenants are in financial difficulties. But it's vital that if we are going to keep landlords in the PRS, their financial viability is also maintained, ensuring no unnecessary reductions in the supply of rented housing and helping prevent homelessness.
"We believe there is more to be done. Our recent proposals for a sustainable post COVID PRS suggested that those landlords who build up debt because they are unable to pay entirely or are only partially paying what is due on their mortgage due to a shortfall in their tenant's Universal Credit, should be eligible for a grant from the Government, similar to the coronavirus small business grant. This would recompense them for the shortfall on their mortgage and any additional interest over the period. This is particularly important for landlords with a small number of buy to let properties, who rely heavily on this income.
"safeagent is also calling on lenders to commit to no exclusions terms in new or existing buy-to-let products that prevent lettings to tenants who are claiming benefits. This is important to ensure tenants on benefits can continue to access the PRS now and in the future."