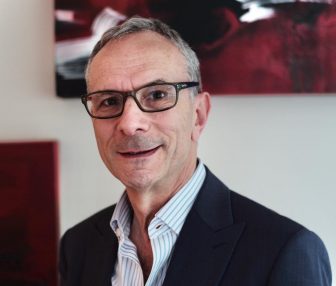 Residential property prices increased at the fastest annual pace for more than 17 years in March despite the cost-of-living crisis, the latest figures from Nationwide shows.
The data reveals that annual growth in property prices hit 14.3%, the strongest pace since November 2004.
The cost of a typical UK home reached a new record high of £265,312, rising £33,000 in the past year, the mortgage lender said.
Prices are being pushed higher by the ongoing supply-demand imbalance and a strong employment market.
But while the house price index shows that property prices are now more than fifth higher than early 2020 when the pandemic hit, led by gains in Wales, South West England and East Anglia, there is an element of "yesterday's news" in the numbers, according to Jeremy Leaf, north London estate agent.
The former RICS residential chairman commented: "Although the Nationwide house price index has generally been widely respected for its accuracy and reliability, its latest report has a whiff of yesterday's news.
"These figures are still showing prices rising strongly based on mortgages granted for sales agreed several months ago so don't reflect what's been happening at the sharp end since.
"Rising interest rates, inflation and wider concerns about the impact of the terrible events in Ukraine in particular have put a dampener on transactions and prices which continue to be sustained by stock shortages.
"We definitely have the feel of entering a more 'normal' market phase, similar to pre-Covid times with supply and demand increasingly in balance."
Tom Bill, head of UK residential research at Knight Frank, explained the current market situation, in simple terms: "If you are thinking of selling, you should act sooner rather than later. Despite the exceptionally strong growth seen over the last year, a housing market slowdown is in the post.
"The cost-of-living squeeze and rising mortgage rates will undoubtedly take their toll on demand later this year. As we move beyond Covid and supply builds, this will also mean that house price growth becomes less eyebrow-raising. A strong labour market, high levels of household wealth accumulated during the pandemic and a slow trajectory for rate rises mean that prices will calm down without going into reverse."
But despite soaring inflation, Guy Gittins, CEO of Chestertons, points to the fact that there has been a spike in buyer enquiries and sales compared to the same time period last year.
He said: "Historically, spring marks the beginning of increased market activity with a surge in properties coming to the market. We expect this to be the case again this year."
Nicky Stevenson, managing Director at Fine & Country, commented: "The housing market seems somehow ring-fenced from the uncertainties which continue to grow in the broader economy.
"We're seeing records being broken month after month, and people continue to ask how long can this go on?
"While the squeeze on incomes has been amplified by conflict abroad, for the time being home buyers are managing to absorb these pressures.
"The demand for homes continues to outstrip supply right across the country — and just look at growth in London starting to surge again."
With every month that passes a new house price record tumbles, but Iain McKenzie, CEO of The Guild of Property Professionals, questions how long "this long incredible streak can continue".
He said: "These are the highest growth figures since 2004, and if this momentum doesn't slow soon, economists will have to start dusting off figures from the 1990s.
"The increase in the cost of living will likely have a slowing effect in the coming months, as inflation and price rises impact on budgets.
"It will take some time for a decline in consumer confidence to impact on house prices, as the demand for properties is still high and competition for each home is fierce.
"With the average property now costing over £265,000, affordability remains a big concern, especially for first-time buyers worried about being priced out of the market."