The government has recently introduced a 'Plan for Jobs' scheme to boost the economy after the dramatic impact of the pandemic. Rolling out many useful programmes, most notably the £2bn government kickstart scheme which offers a six-month work placement, for young people aged between 16 and 24, who are currently out of work claiming Universal Credit.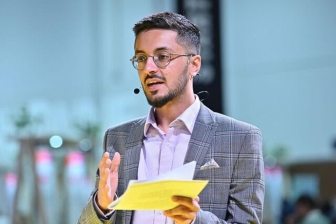 How can our industry make the most of this? With the current property market showing an increase in activity – we are feeling a significant increase in property transactions, and a substantial level of pressure for properties to complete prior to the March deadline.
This landmark programme provides young people with a future of opportunity, possibility and hope by creating high-quality, government-subsidised jobs right across the UK. The government fully funds each job applicant coming in via the scheme, paying 100% of the National Minimum Wage, National Insurance, pension contributions for 25 hours a week as well as a £1,500 grant for training and development. Employers are able to top up this wage if the role desires.
Due to the pandemic, there are approximately 600,000 16- to 24-year olds unemployed and on Universal Credit with current unemployment rates as high as 13.4%. This programme enables estate and letting agents to recruit the next generation of ambitious individuals and be socially responsible.
Like several other employers within our industry, I am immensely invested in both the built environment and youth empowerment.
Having founded Doorsteps.co.uk, I've dedicated a handful of hours to support young people and businesses, namely as a board member for The Princes Trust RISE Campaign, and through this latest Kickstart Scheme – as a gateway.
In order to apply directly to the scheme, you must be a large corporation with the capacity to support a minimum of 30 Kickstarters. You also have to demonstrate that you can provide a comprehensive careers training programme to make sure that your Kickstart employees are well equipped to enter full-time employment after their placement.
Alternatively, there are companies, like ours, supporting the industry by partnering with agents and other conduits of the property moving journey – that are looking to recruit 29 or fewer Kickstart employees. This can be done by aggregating all the applications and running a comprehensive training programme, enabling companies who would not usually be able to capitalise on such opportunity to do so.
This includes comprehensive support to both yourselves and the young people, including applications, high-quality training, careers advice, goal setting, application help, and mentoring.
It is time for the industry to recognise the opportunities that the kickstart scheme offers.
Akshay Ruparelia is the founder of Doorsteps.co.uk.