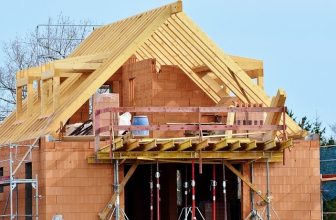 The Conservative party manifesto in 2019 stated that home ownership is one of their 'most fundamental' values', and the recently appointed secretary of state for levelling up, Michael Gove, is keen to reinforce that point, evidenced by the government's latest housing pledge.
The government has this week pledged almost £58m to councils to build new homes on brownfield land, with the aim to regenerate local areas and help more people onto the property ladder.
Funding includes support for self and custom build projects to help make it more affordable for people to build their own homes.
The government says that the funding will boost local areas by transforming unloved and disused sites into vibrant communities for people to live and work, with the demolition of unsightly derelict buildings and disused car parks and garages.
The initiative is designed to help to protect countryside and green spaces while an extra 5,600 homes are built on these sites, supporting people across the country into home ownership.
The funding could also support up to 17,000 jobs across the housing and construction sector and the wider economy.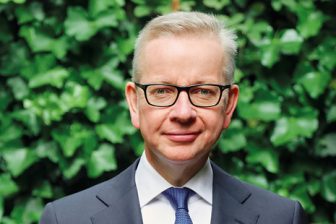 Gove said: "We are levelling up and backing home ownership in every corner of the country, delivering new high-quality, affordable homes and creating thriving places where people want to live, work and visit.
"Making the most of previously developed land is a government priority and it will help protect our cherished countryside and green spaces."
The allocations include £5m for self and custom build projects. A further £20m from the Brownfield Land Release Fund has also been designated to help accelerate the self and custom build sector, with councils now able to bid for the remaining funding – giving local people the opportunity to build and design their own homes.
Ross Counsell, chartered surveyor and director at GoodMove, commented: "The government has this week pledged £58m to councils to build new homes on brownfield land, with the aim to create "much needed new homes and regeneration across the country.
"Average UK house prices reached a record £267,687 according to October's Halifax HPI. Therefore, the funding sees the government take a step in the right direction to create an equilibrium between housing supply that fails to keep up with demand.
"Previous government schemes such as the First Time Buyers scheme optimistically aimed to help buyers get a footing on the property ladder. However, they instead further upset the supply and demand balance. This saw many of the first-time buyers and lockdown savers unable to compete with rising house deposits.
"However, when looking deeper into the fine print, around three-quarters of the DLUHC's [Department for Levelling Up, Housing and Communities] money is pledged to councils in London and the South of England. This seems unfounded, considering house prices have slowed in these areas, yet have increased dramatically in northern areas such as Yorkshire and the Humber.
"Despite this, the scheme is promising in it hopes to regenerate some of the UK's derelict areas and solve the housing supply issue across the country. Hopefully, if the government can fulfil the 5,700 new homes pledged, we could see house prices begin to stabilize in the  future."