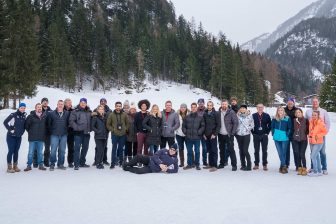 Spicerhaart has relaunched its staff incentive scheme with an all-expenses paid skiing trip to the French Alps.
Its top performing teams will be whisked away on a trip of a lifetime to Morzine, with plenty of surprises along the way.
Announcing the new incentive, Spicerhaart group managing director Antony Lark said: "We are renowned across the industry for our amazing events and this one will be just as thrilling and memorable.
"Previous winners have been to Las Vegas, Texas, Abu Dhabi, Austria, Miami, Bangkok, Germany and New York – and they still talk about it today!"
The winning teams from across the business will need to achieve a sizeable increase in listings and market share, cross selling legal and financial services, or a growth in their lettings book.
As well as the ski trip in March, there are also other rewards for runners-up, including dinner at a top restaurant and bottles of Champagne.
National operations director John Phillips will be accompanying the trip and said: "It is an amazing experience to be on top of the world in the mountains with your colleagues. A fantastic time awaits the winners."
Paul Smith, chief executive of Spicerhaart, added: "We love to reward our best performers and always look for extraordinary experiences to incentivise our teams.
"Those who can't ski will be given tuition and those who can are already dusting down their helmets and boots and have success in their sights. It's great to hear the buzz of excitement as they know they're in for a real treat and plenty of après ski along the way."