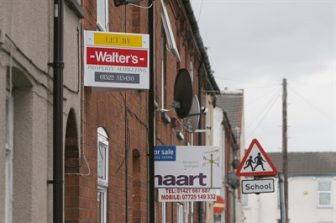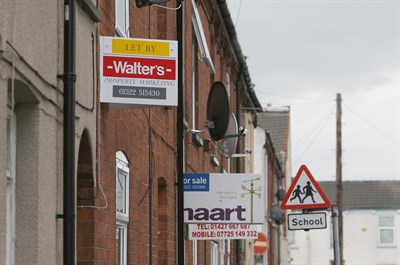 The supply of rental accommodation has dropped significantly as landlords divest due to increasing regulation.
New research from TwentyEA shows that during 2022, supply volumes reduced by 8% year-on-year and 25% since 2019.
Demand for rental accommodation is also falling, but less than supply, with tenants only able to rent what is available. However, the underlying demand is still strong if the supply is there, because of rising prices. During 2022 demand volumes were 4% down in 2021 and 17% down in 2019.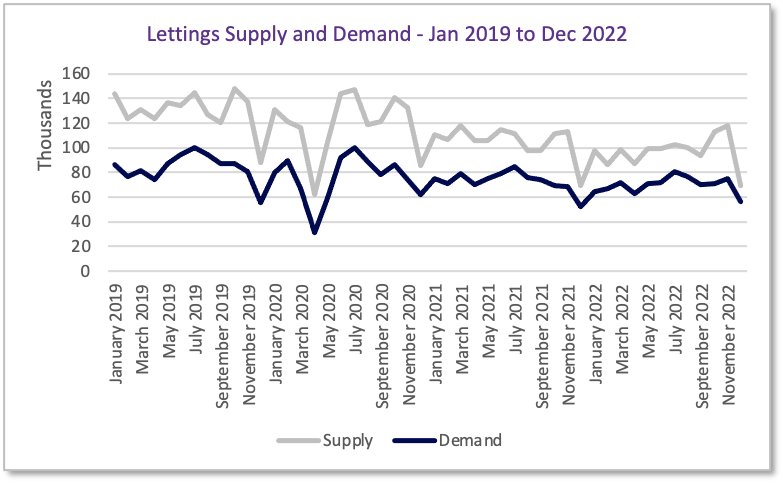 Available Stock
The overall volume of available lettings stock has been falling since March 2021. In December 2022, available stock was only 199,725 properties. In December 2019, it was 328,412.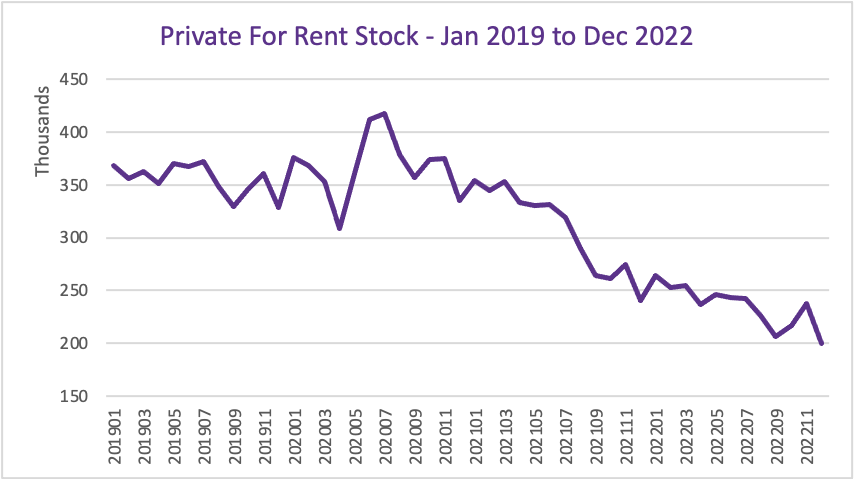 Agreed Prices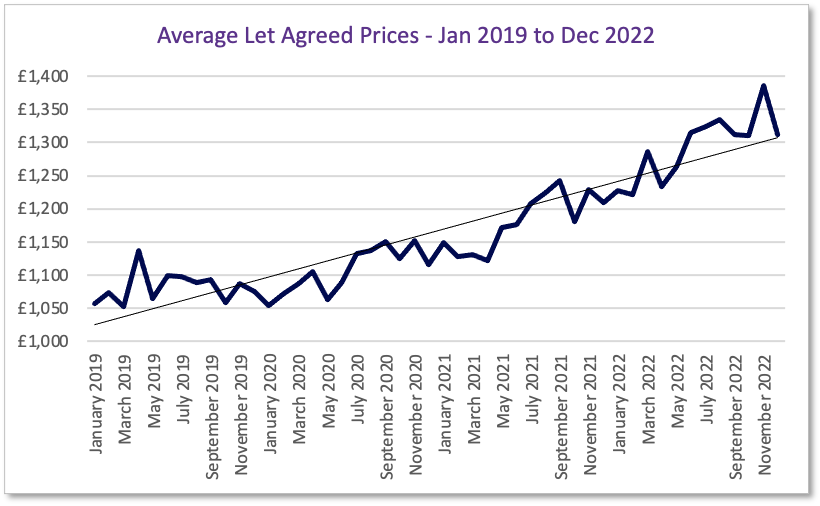 Stuart Ducker, Strategic Solutions Director of TwentyEA comments: "There is simply too much demand and not enough supply. Average agreed let prices have continued to rise in the medium term with prices up by 8.5% over the last year and 22% up since 2019. If Government legislation on the private rental sector continues, and it looks like it will, expect prices to rise further if incomes rise.
"Available lettings stock has fallen by 39% in just three years. Increasing regulation in the PRS has made many landlords divest.  This supply side, pitched against underlying demand for rental properties has created a perfect storm
"Whilst TwentyCi does not issue forecasts to the market, our view is that new lettings instructions will fall by a further 5% on 2022 to 1,121,000.  While this is not good news for tenants, it's great for agents and Landlords, who will continue to see their rents rising in real terms after years of decline."