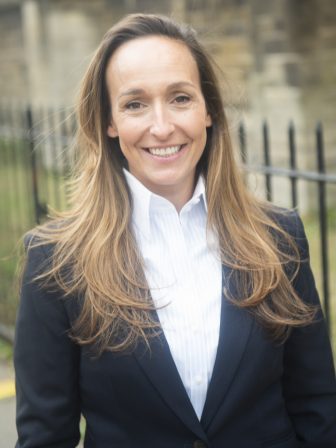 Propertymark says it has received reports from agents outlining that property chains are falling through due to the additional 2% stamp duty charge applicable to non-UK residents.
From 1 April 2021, homes bought in England and Northern Ireland by non-UK residents attract an additional 2% stamp duty charge on top of the rate that applies to purchases made by UK residents.
With most people being clear as to their residence status, new rules are creating confusion and having unexpected consequences.
Overseas buyers are now being treated as non-UK residents if they were not present in the UK for at least 183 days during the 12-months before their purchase.
Many foreign buyers will fall into this category due to travel bans and, as such, are now subject to the additional 2% stamp duty charge. Case studies show many are unaware of the charge until they have progressed through a transaction.
Reports from agents, predominantly in London, say they have seen a dramatic drop in the number of overseas property buyers.
Liana Loporto-Browne, NAEA Propertymark President commented: "During the pandemic, naturally we have seen a standstill in the number of overseas buyers due to travel restrictions in order to adhere to safety guidance and limit the spread of COVID-19.
"Since travel restrictions have eased, numbers are still extremely low for those wishing to buy a property within London from overseas. Trends bought to light by NAEA Propertymark Regional Executives show that the increase in stamp duty for non-UK residents is already having a knock-on effect and buyers are pulling out of sales due to the additional fee.
"The continuous question of when travel restrictions will be gone for good and the uncertainty of how and when the world will 'return to normality' seems to hold a weight over those classed as 'non-UK residents' with the aspirations of purchasing a property."
Jonathan Hopper, NAEA Propertymark Executive for Buying Agents is aware of chains falling through due to buyers and property professionals alike being unaware of the qualifying details of the additional charge.
He comments: "Some non-UK based buyers are committing to purchases unbeknown to them that more stamp duty charges may be coming their way. The property sector has a collective responsibility to help educate buyers on this issue so they can obtain independent tax advice. This assists all parties and reduces the risk of transactions collapsing due to lack of awareness of key information, which may impact some purchasing decisions."
The UK Government has stated that buyers may be able to claim a tax refund if after the purchase they are present in the UK for at least 183 days in the two-year period beginning a year before the purchase and ending a year after the purchase.
Propertymark anticipates that this change will impact agents across England and Northern Ireland and urges them to take note.
Falling stock levels
Propertymark has released figures which shows the housing stock has been steadily declining since January.
The report shows that an average estate agency branch has approx. 23 properties, a 38% decrease from June 2020 and June 2019 and a 40% decrease since January 2021.
However, demand remains high with around 19 buyers per property.
Propertymark's figures also show 40% of houses are selling for over the asking price.
Nathan Emerson, Propertymark CEO says "Sellers have seen the headlines about the huge demand and are nervous about joining the market and selling quickly with nowhere to go."