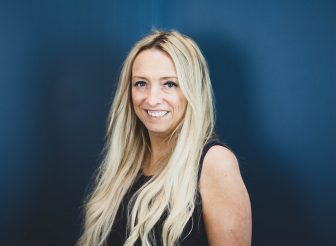 Simply Conveyancing is urging estate agents to take advantage of a high level of market activity ahead of the stamp duty holiday deadline on 30 June.
The latest transaction figures from HMRC show UK residential transactions totalled 147,050 in February 2021, 48% higher than February 2020 and 23% higher than January 2021.
Meanwhile, data from Rightmove suggests the stamp duty holiday extension could be responsible for an additional 300,000 transactions completing by the end of June, savings buyers a total of £1.75bn.
Vicky Quinn-Campbell, sales and marketing director at Simply Conveyancing, said: "Progressing pipelines should be agents' absolute focus at the moment as there is so much additional income available.
"Taking advantage of higher transaction levels now could help agents to underpin their finances for the remainder of the year and beyond.
"Although lockdown restrictions are gradually easing, the landscape is still fragile so agents must have the right processes and options in place to give transactions the best possible chance of completing."
Simultaneous Exchange and Completion can provide certainty
A Simultaneous Exchange and Completion (SIM) is when all parties in the chain agree a date for the exchange and completion to happen at the same time, although it is recommended that there is at least one or two weeks between both.
If SIMs are well-planned with all conveyancers in the chain, they can provide more certainty but also mean plans can be changed easily as there is no contract in place.
Quinn-Campbell explained: "Although a SIM means homemovers don't have the benefit of an exchanged contract before the moving date, if for any reason any party in the chain cannot move on the planned date, they are not liable for costs or risking their deposit as no contract has been exchanged.
"There are risks as the lack of contract means parties could pull out at any time, putting pre-paid costs such as removals at risk. However, if a SIM is the right option for the chain, it can allow the transaction to complete more smoothly."
Exchange on Notice increases flexibility
An Exchange on Notice means the completion is agreed with a notice period instead of a fixed date. This provides movers in a chain with the option to wait until all parties are able to complete by providing an agreed notice period such as seven days.
This approach allows conveyancers to insert a long stop date in which no costs are incurred if it is not met, i.e. 'seven days' notice, but no longer than 30 June 30 2021.
Quinn-Campbell added: "An Exchange on Notice allows agents and conveyancers to set out clear timelines that everyone agrees with, while leaving flexibility to reissue contracts and change dates should circumstances change.
"This type of agreement is most useful for the longest chains."
Covid Riders may still be essential
Although pandemic restrictions continue to ease and the government's four-step roadmap intends to remove all restrictions on June 21 at the earliest (before the stamp duty holiday deadline), Simply Conveyancing says some chains may still require Covid Riders.
A Covid Rider is a clause that is added to the contract of sale and must be included in every contract in the chain if it is to be enforceable. These clauses protect movers should there be any Covid-related circumstances which stop them from moving.
Quinn-Campbell continued: "The situation over the last year or so has been fast-moving, with the impact of the pandemic improving during the summer and autumn last year before worsening again over the winter," adds Quinn-Campbell.
"Although things have been more positive in recent weeks with a significant light at the end of the tunnel, it's important for agents and their clients to remain cautious with regards to the pandemic and insert a Covid Rider if it is required.
Communication and positivity can help to get the job done
Alongside the legal and practical steps agents need to have in place, working with the best conveyancers and prioritising communication can help to progress pipelines.
Quinn-Campbell says it important to keep clients calm while educating them about their options. She adds that it is beneficial for agents to work with Covid-secure conveyancers who have the innovative technology in place to help transactions progress more quickly.
Quinn-Campbell concluded: "Solicitors that can act on both sides of the transaction can help deals to complete even more smoothly and quickly, while agents who provide all the information on the chain can improve their chances of earning additional revenue ahead of the stamp duty deadline."