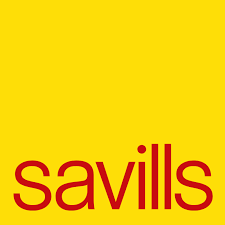 There are now significantly fewer locations where average residential property prices still stand at below £150,000, according to latest Savills research.
The property firm's analysis of average home prices for wards across Great Britain reveals that the number of locations where average values still stand at below £150,000 has dropped by 28% during the recent mini housing market boom.
The study found that just 10% of wards now have an average home  price below £150,000 (873 out of a total 8,694 wards where there were at least 10 sales in the year).
Significantly, just five remain in the South of England, down from 17 last year. They are located in Great Yarmouth, East Suffolk and Fenland. None remain in London, the South East or South West.
Meanwhile, in the North East of England, the proportion of wards where the average house price is below £150,000 has fallen below 50% for the first time, though at 48% it has the highest of any region.
By contrast, the number of wards where the average sale price was over £500,000 increased by 38%, from 889 to 1,224, compared to the 12 months to the end of March 2020. This included a 19% increase in London where the average sale price was over half a million pounds in 63% of its 635 local markets.
Outside of the capital, the number of wards with an average sale price of over £500k increased by a much greater 48%, with a 34% increase in number across the South East of England meaning that one in three locations across the region saw the average sale price exceed this benchmark..
The South West experienced a 146% increase in the number of wards where the average house price exceeded £500,000, such that they accounted for more than 10% of 1,013 wards in the region.
This growth was led by Devon, Somerset – including Bath – and Gloucestershire, particularly in locations favoured by those moving out of urban settings during the pandemic. Between them, these three counties saw 47 more wards join the £500,000+ cohort with strong growth in numbers across the Cotswolds, the Mendips and coastal Devon.
Table 1: % of wards with an average sale price under £150,000 and over £500,000 in the year to Sept 2021
| | | |
| --- | --- | --- |
| % of Wards | Average value under £150k | Average Value over £500k |
| London | 0.0% | 63.0% |
| South East | 0.0% | 32.3% |
| East of England | 0.5% | 16.9% |
| South West | 0.0% | 11.6% |
| East Midlands | 5.4% | 2.3% |
| West Midlands | 7.7% | 3.3% |
| North West | 25.6% | 1.9% |
| Yorkshire & Humber | 20.3% | 2.3% |
| North East | 47.8% | 0.3% |
| Scotland | 31.9% | 0.0% |
| Wales | 20.1% | 1.0% |
| Great Britain | 10.2% | 14.3% |
Source: Savills using Land Registry and Registers of Scotland
The study also revealed that there are now 95 wards where the average sale price topped £1m, compared to 80 in the year prior to the pandemic (year to March 2020).
The race for space made a particular impact on Surrey and Hertfordshire. These two counties have seen the number of wards where average house prices topped £1m double from seven to 14, bringing in locations such as Aldenham, Esher and Clandon & Horsley alongside Virginia Water, St George's Hill and Oxshott & Stoke D'Abernon.
Lucian Cook, head of UK residential research, commented: "While the recent burst of house price growth which was kick-started by the stamp duty holiday, continued momentum in the market has been fundamentally underpinned by low-interest rates and people's reassessment of their housing needs. In some parts of the UK, this resulted in a significant widening of house prices. Typically the areas which have seen the biggest growth reflect how more affluent households locational preferences have changed.
"But the mini-boom in the housing market also means the range of locations accessible to a household with a more limited budget of £150,000 has shrunk substantially. This is likely to come more sharply into focus as interest rates start to creep upwards.  With that in mind, the Bank of England's future stance on mortgage regulation is key. If it is relaxed this would provide more headroom for future price growth in the medium term, but it would also reduce the protection it currently affords against a future downturn."