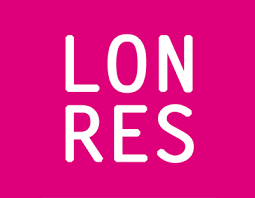 June was a record-breaking month for property sales in London, with exchanges up 140% on the five-year average for the month, according to the latest analysis of the prime central London housing market by LonRes.
The data provided by the independent property analysts also shows that new instructions in the second quarter of the year were 36% higher than in Q2 2019 and 13% higher than the Q2 five-year average (2015 – 2019).
In June, the flurry of new listings subsided as the stamp duty deadline approached.
Meanwhile, transaction volumes – exchanges – in June hit record levels, up 140% on the June five-year average (2015-2019) and 64% higher in Q2 2021 compared with the same five-year period.
The number of properties going under offer fell back in June, down 4% on 2019 levels but 3% higher than June 2020.
Comparing prices achieved in Q2 2021 with the same period a year ago shows prime fringe recorded the highest annual increase, up 4.2% on Q2 2020.
Average prices in Prime Central London (PCL) fell 1.4% with falls of 2.6% recorded in Prime London.
Also, Average discounts achieved off initial asking price fell to 7.1% in Q2021 the lowest since Q1 2016.
Marcus Dixon, head of research at LonRes, said: "We always expected a flurry of sales as we approached the 30 June stamp duty deadline and prime London buyers didn't disappoint.  Both June and second quarter transaction volumes exceeded levels seen at previous peaks in 2007 and 2014.  Indeed, June 2021 was the busiest month on record at LonRes.
"But the rise in activity is unlikely to be down to stamp duty incentives alone.  All price brackets saw significant increases in activity, with the market below £1m being the busiest.  But it was busy at the top end of the market too.  There were 45% more sales of properties priced at £5m or more where the £15k saving is less likely to be the make or break deciding factor for a buyer facing a stamp duty bill of £500k plus.
"However, there was less dramatic news on prices.  With overall stock levels still higher than they were a year ago most markets remain well supplied, meaning little opportunity for price growth.  Prime Fringe, where the perfect storm of higher volumes of domestic buyers and properties priced at a level where stamp duty saving made up a higher proportion of the total bill, saw prices rise. PCL and Prime London, both areas waiting for the return of overseas buyers to bolster demand, saw modest annual falls again this quarter."