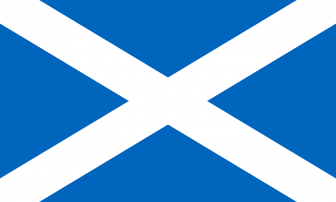 The whole of Scotland has today moved into level zero restrictions as it eases its Covid-19 measures.
Nicola Sturgeon confirmed the move, which had been delayed from an initial date of 28 June, last week. But she warned of "certain modifications to our original indicative plans" in response to the concerning increase in coronavirus cases.
She explained: "This is intended to ensure that our pace of easing restrictions is sensible in light of the challenge we continue to face from the Delta variant."
The move to level zero represents a significant change to the everyday lives of millions of Scots, including:
+ People in Scotland can now meet in group of up to 8 people from 4 households in your home or theirs – and can stay overnight
+ of up to 10 people from 4 households in an indoor public place like a café, pub or restaurant
+ of up to 15 people from 15 households outdoors
People no longer need to physically distance from members of their group outdoors, or from family and friends in a private home.
But social distancing of 1 metre will continue in outdoor public places between groups of people.
Under-12s do not count towards the total group size in either outdoor or indoor settings, an amendment from the level zero rules as they were previously laid out.
People are being urged to continue working from home wherever possible, although property agents can carry out work within peoples' homes.
Propertymark has now updated their best practice guidance as a result of the changes.
The organisation says that this guidance has been developed and cross referenced alongside safety information published by the Scottish government.
But the press release they issued contained no new information of relevance.
Propertymark says the guidance, which it is only making available to its members, can accessed here – https://www.propertymark.co.uk/membership/knowledge-hub/coronavirus.html