There has been a significant drop in the number of instructions for online estate agencies, new figures provided by 99Home shows.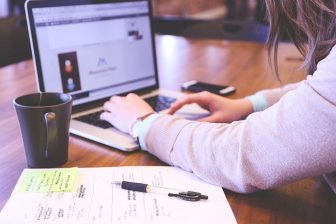 99Home's analytics team gathered new listing data between February 2021 to June 2021 from Zoopla and Home.co.uk. The research reveals that there were a few online, as well as high street agents, where there was a drastic drop in the number of properties they had for sale.
Home.co.uk currently shows 290,325 homes for sale, down from 387,855 back in January of this year.
The figures from 99Home show that Purplebricks has seen the sharpest decline in listings, with 12,008 instructions on 1 February dropping to just 7,984 at the start of this month.
EYE invited Purplebricks to comment on the data, but a spokesperson said they could not issue a statement ahead of the release of its next trading statement – due soon.
YOPA, EweMove, Express Estate Agency, Doorsteps, Signature, Sellmyhome and 99Home all saw a notable drop in listings.
But Strike, formerly HouseSimple, bucked the downward trend and saw listings edge higher.
The data was collected from 80 estate agents all over the UK, which shows that listings are down by almost 25%.
Online estate agents market share has been down by 0.62% from 12.87% (Feb 2021) to 12.25% (June 2021) .
Here is the full table showing the volume of instructions per agency:
| | | |
| --- | --- | --- |
| YOPA | 2786 | 2130 |
| Strike | 5226 | 5756 |
| EweMove  | 2315 | 2239 |
| Express Estate Agency | 2240 | 1826 |
| Doorsteps | 1426 | 1113 |
| Signature North East | 468 | 394 |
| 99Home.co.uk | 395 | 325 |
| Sellmyhome.co.uk | 216 | 198 |
Source: 99Home