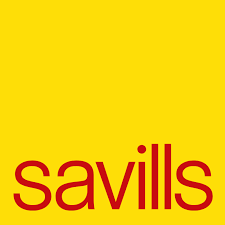 Savills has reported that group revenue topped £1bn after an 11% increase year-on-year, although pre-tax profit was substantially lower at £50.4m, down from £63.3m last time.
Revenue climbed to £1.04bn in the six months ended 30 June 2022 from £932.6m in the corresponding period the year prior, with transaction advisory revenue increasing 14%.
Underlying pre-tax profit fell to £59.2m from £66.1m, in line with the company's projections, as staff costs and discretionary expenses rose.
Commenting on the results, Mark Ridley, group chief executive of Savills, said: "2022 has presented a number of heightened macro-economic, geopolitical, and, in some locations, continued Covid-related risks to investors, corporates and to many people's personal lives. I am delighted with the responses of our people and our clients to doing business in challenging circumstances and specifically in respect of their support for Ukraine.
"Despite staff cost inflation and the anticipated increase in discretionary costs, we have performed well so far this year, in line with the board's expectations. With our strong balance sheet, we are continuing to undertake a variety of business development activities across the group to enhance our service to clients worldwide."
Commercial transaction revenue increased 26% with growth across all regions during the period, but residential transaction advisory revenue fell by 11%.
Savills said the UK residential markets performed well, but activity levels dropped as expected.
Net cash stood at £149m as at 30 June, up from £106.7m a year earlier, and as a result Savills has decided to increase the interim dividend from 6p to 6.6p per share.
Ridley said global real estate markets are beginning to adjust to rising interest rates driven higher by inflation.
He continued: "With inflation driving interest rates up globally, a new experience for many market participants, real estate markets began to adjust in the second quarter. We expect that process to continue through the second half of the year. However, there remains significant investor interest in the secure income characteristics of real estate and occupiers are progressively focussing on improving the sustainability characteristics of their portfolios as well as creating environments in which staff can thrive.
"At this stage it is too early to predict with any accuracy the potential impact of the political and economic environment on real estate transaction volumes globally, although clearly the risk is towards a short term reduction in activity as markets adjust to, inter alia, rising debt cost. Notwithstanding this risk, given our performance to date and having previously taken a cautious view of likely transactional performance in 2022, at this stage the board's expectations for the year as a whole remain unchanged."