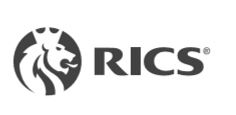 The long-awaited report into the governance scandal at RICS will finally be published today.
A press conference will take place at midday. It will be led by Nick Maclean, chair of Governing Council steering group for the review, and Alison Levitt QC, the author of the report.
The report was commissioned to focus on the controversial goings-on at the institution which resulted in four whistle-blowing directors being dismissed in 2019.
last month, Steve Williams, one of the ousted four and a former president of RICS, wrote an open letter to the institution's Council warning that any redacting or tempering of the report "will only exacerbate the damage done".
Levitt delivered to RICS the findings of her inquiry in August, but organisation has delayed making this public, as it wanted to consider content of the report "carefully" before a "formal response" was issued.
Former RICS director warns that redacting or tempering of Levitt report 'will only exacerbate damage done'