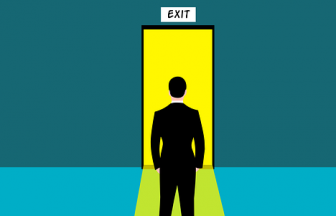 Property professionals have only a mid-table ranking when it comes to job security, according to a new study.
Life insurance broker Reassured analysed data from the Office for National Statistics going back 10 years and ranked industries from lowest to highest based on redundancy rate. The final table showed financial, insurance and real estate activities to be in sixth place, with a redundancy rate of 4.59. According to Reassure's research, the combined sector lost 31,088 workers to redundancy in 2021 alone.
Immediately below in the job security stakes was transport & storage in seventh place, with a redundancy rate of 4.61, followed by construction (4.73), wholesale, retail & repair of motor vehicles (5.21) and information and communication (5.31).
Human health and social work came top for job security, with a redundancy rate of 1.43, closely followed by education (1.49). Public admin and defence was third (1.77), followed by professional, scientific, & technical (2.51) and agriculture, fishing and utilities (3.65).
The research suggests that Northern Ireland is the best location to seek secure employment, with a redundancy total of just 7,579. The North East comes second, despite showing nearly double the number of redundancies (14,663), closely followed by Wales (15,218).
Considering the population in each region, Northern Ireland still shows the lowest redundancy rate (2.55), closely followed by Scotland (2.81). Wales also had one of the lowest redundancy rates (3.00), along with Yorkshire and The Humber (3.31).