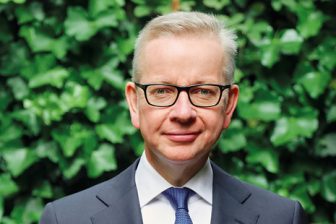 The long-awaited legislation to improve renters' rights is set to finally be published next week – more than four years after the government pledged to abolish Section 21 evictions.
In 2019, the then prime minister, Theresa May, promised to scrap Section 21 evictions, and later that year Boris Johnson vowed in the Conservative party general election manifesto "a better deal for renters", including the eviction ban.
Ministers published a rental reform white paper in summer 2022, but with six different housing ministers since 2021, draft legislation has yet to go before parliament for debate.
The secretary of state for levelling up, housing and communities, Michael Gove, has announced that the draft bill will be published next week and would "change the way the relationship between landlords and tenants works, providing tenants with new protection, which should ensure they are better protected against arbitrary rent increases".
The announcement has been welcomed by various trade bodies.
Timothy Douglas, head of policy and campaigns at Propertymark, said: "This announcement and the long awaited introduction of legislation from the UK Government to reform the private rented sector in England will help bring much needed clarity for letting agents and their landlords.
"The Legislation is likely to focus on improving standards and the quality of property in the sector so Propertymark will be scrutinising the proposals, pushing for amendments where necessary and championing the role of letting agents to ensure the reforms are workable and fit for purpose."
Commenting on Twitter, Ben Beadle, chief executive of the National Residential Landlords Association, added: "Secretary of State Michael Gove confirms that we will see the long-awaited Renters Reform Bill next week. A fun week ahead beckons!"