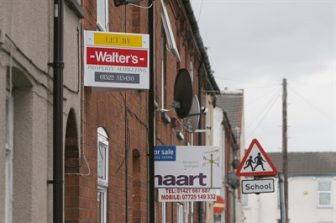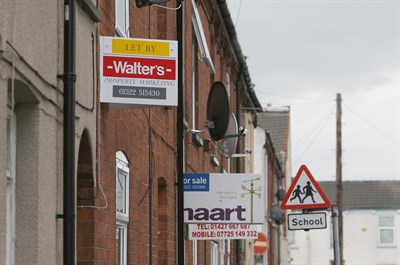 Britain's rental stock has declined by more than 40% in the past three years leaving the market severely depleted compared to the pre-pandemic years, according to new research.
In 2019, there were 225,000 homes listed to rent across Britain's rental market. The most recent data shows that this number has now declined to little more than 134,000, representing a three-year drop of 40%, or 91,000 homes.
These declining numbers, revealed as part of a study from Ocasa, the specialist rental platform, are represented across the whole of Britain with every single region seeing their rental markets shrink considerably.
In the North East of England, the number of available rental homes has fallen by -57% since 2019, while in Wales the number is down by 51% and in the South West, the number of available homes is down by 46%.
Significant three-year drops are also being reported in London (-45%), Scotland (-42%), the North West (-42%), the East of England (-39%), Yorkshire & Humber (-37%), the South East (-34%), West Midlands (-30%), and East MIdlands (-16%).
Sales and marketing director at Ocasa, Jack Godby, commented: "As always, the vast majority of public attention has been given to the sales market since the start of the pandemic as soaring house prices and manic demand have stolen headlines week after week.
"Furthermore, focus on the housing crisis and shortage of affordable homes has been a subject of hot debate and endless political promises.
"But something hugely significant has also been happening in the rental market while going largely unreported. Stock is dwindling.
"A 40% nationwide decline in available rental homes in just three years is remarkable and more than a little concerning.
"For one thing, it means that demand is going to be incredibly high leading to a very competitive market. This will inevitably lead to rising rent values which, at a time when we have a cost of living crisis, is going to add additional stress to those who are already struggling to stay afloat.
"It's a shame that we are in a situation where the financial security of so many people and families is now dependent on private landlords not taking advantage of this dwindling supply and hiking their prices."