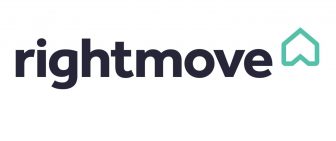 A number of city centres across Britain have seen double digit growth in rents, after a year of falls, according to Rightmove.
Average rents are increasing at the fastest rate ever recorded by the property portal, now up 8.6% year-on-year outside London.
Rightmove's Quarterly Rental Trends Tracker reveals that some city centres have not only bounced back from the declines recorded during the year since the pandemic started, they have now hit double digit growth and are outpacing the national average.
In Bristol, Nottingham and Glasgow, rents are now over 10% higher than pre-pandemic levels
Rightmove's director of property data, Tim Bannister. said: "A year of various lockdowns saw many city centres hit with either a complete standstill in rental growth, or falls of over 10% in some cases, as tenants moved further out or back in with family temporarily. But as society opened up again cities have not only bounced back but are now seeing strong rental growth, fuelled by increased tenant demand and limited available stock.
"It's still easier to secure a place in a city centre than in some of the hottest suburban and rural rental markets right now, but as more tenants boomerang back to busier locations this is likely to change.
"The shortage of rental properties in the market has led to Rightmove recording the fastest ever pace of rent rises in a year than ever before, and there are finally green shoots of growth in London's rental market, with the first annual rise since before the pandemic started. Demand is notably up in London compared with this time last year, another sign that people are reconsidering where they want to live."