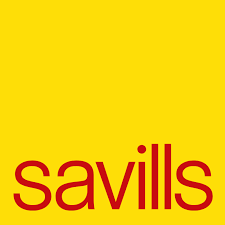 Price growth in London prime markets (the top 5-10% by value) held steady in Q1 2023 (+0.1%), after experiencing falls at the back end of last year, according to Savills.
Growth across almost all London regions improved on last quarter, as markets begin to stabilise following a mini-budget dip. However, the gap between buyer and seller expectations on price has widened over this period with 53% of agents reporting that buyers now expect to pay at least 5% less for their new home, compared to just 13% who think sellers are prepared to lower their price expectations by this much.
| | | | | | | |
| --- | --- | --- | --- | --- | --- | --- |
| Q1 2023 | PCL | North West | South West | West | North and East | All prime London |
| Quarterly growth | 0.0% | -0.2% | +0.1% | +0.5% | +0.3% | +0.1% |
| Quarterly growth, Q4 2022 | -0.6% | -0.2% | -1.3% | -1.9% | -2.2% | -1.2% |
| Annual growth | -0.2% | +1.4% | -0.2% | -1.0% | 0.0% | 0.0% |
Source: Savills prime London index, Q1 2023
"While the London market has held steady over the past couple of months – realistic pricing continues to determine activity levels. Demand has remained stronger than expected, but buyers are not feeling the same urgency that they felt last year, and are happy to bide their time to find the right home and at the right price. Higher price bands (especially £2 million-plus), and best in class turnkey properties, are continuing to hold up more strongly," comments Ms Frances McDonald, director of residential research at Savills.
With some vendors choosing to hold out for the traditional Spring market, a lack of stock has become more of a concern over the past three months (31% agents ranked top), overtaking rising interest rates as a key issue for buyers (16%), but stock levels are expected to improve over the next three-months. However, market uncertainty ranked as the top concern for prime London buyers (47%) this quarter.
But despite more recent uncertainty within the capital's financial sector, confidence in the market remains, with Savills latest index revealing a notable uptick in activity in the domestic markets of Canary Wharf, Clerkenwell and Shoreditch, all popular with City workers. These markets saw the strongest price growth in Q1 (+2.2%, +1.8% and +1.2% respectively), following sizeable price falls in Q4. This quarter also saw Westminster (0.6%), and Pimlico (0.5%) outperform the wider prime central London market, driven in part by increased demand for pieds-a-terre's, further indicating commitment to London as a safe haven for property investment.
Looking ahead, the prime London markets will be less affected by affordability constraints that will drive the wider housing markets this year. Already, Savills has seen the proportion of cash buyers in prime central London increase from 66% between January 2021 and August 2022 to 74% in the 6 months post-mini-budget.
But, as has been apparent over the past six months, they will not be immune to these pressures, particularly given the change in sentiment. Prime central London is expected to be the strongest performing region over the next five years (+13.5%), underpinned by value on offer and a lack of supply compounded by fewer new build alternatives.
The prime regional market saw marginal price falls in Q1 2023 (-1.0%), but values fell at a slower rate than in Q4 (-1.3%). Annual growth slipped into negative territory (-0.7%) for the first time since September 2019 , down from a peak of +9.2% during 2021.
Overall, values remain +13.8% up on their pre-pandemic base.
Prime price movements by region
| | | | | | | | |
| --- | --- | --- | --- | --- | --- | --- | --- |
| Q1 2023 | Suburban | Inner Commute | Outer Commute | Wider South | Midlands/ North | Scotland | Wales |
| Quarterly growth, Q1 2023 | -1.9% | -1.8% | -0.7% | -0.6% | -0.8% | -0.2% | -0.7% |
| Quarterly growth, Q4 2022 | -2.1% | -1.6% | -2.0% | -1.1% | -0.1% | -0.7% | -0.4% |
| Annual growth | -2.1% | -2.1% | -1.3% | -0.1% | 0.8% | 1.0% | 0.9% |
Source: Savills prime regional index, Q1 2023
Inner commuter and suburban locations closest to London, where buyers are most reliant on mortgage debt, have seen the most substantial price falls. Meanwhile those areas with a greater proportion of cash buyers, such as the Wider South and Scotland, have held up more strongly.
"Prices are beginning to stabilise across the prime regional market, following almost three years of strong growth. While best in class properties are still commanding competition, and buyers are still prepared to pay more for the 'right' home, price sensitivity is creeping into the wider market. Even more so than in London, the gap between buyer and seller expectations is widening. Over the past three months sellers have become less likely to reduce their price expectations, while the vast majority (59%) of agents suggested that buyer budgets have reduced by more than 5%. Realistic pricing is expected to play an increasingly critical role over the next couple of months, and will be vital for sellers," continued Frances McDonald.
For the first time since the start of the pandemic, price falls and market uncertainty has overtaken lack of stock as the biggest issue for buyers. Although fewer are concerned about rising interest rates. However, a lack of stock remains the most significant issue in some prime regional markets including Marlow and Cirencester where best in class family homes remain in short supply.
Savills expects these trends to continue to dictate levels of price growth in the short term with buyer budgets, and therefore prime prices, impacted most in areas more dependent on mortgage finance.