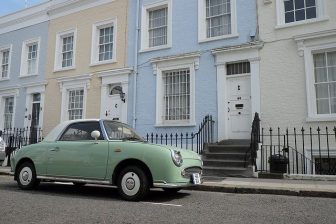 The desire for space and lifestyle change that has dominated the prime UK housing market since coming out of lockdown more than 18 months ago continues to shape house price growth, according to Savills.
Prime coastal locations, Cotswolds country houses and the private estates of Surrey topped the leader board for annual increases at the end of 2021, with only London's very largest houses coming close to the country markets for price growth, the Savills Q4 prime residential indices show.
Frances Clacy, associate director in the residential research division at Savills, said: "In these markets, the rarity factors – whether a rarely available type of property, the most sought after locations, or simply the very best view – have combined with high levels of buyer demand and wealth, to create pockets of extremely strong market conditions.
"New buyer numbers over the past month are running 1.5 times higher than at the same time in the two years pre pandemic, suggesting that these trends will carry through into the early part of next year, at least."
Price growth across the UK's prime regional housing markets, broadly the top 5%-10% of the market by value – averaged 9.3% over 2021 – the strongest annual figure since September 2010.  Growth ranged from 7.5% in the Midlands and North to 10.4% across the wider South, and 11.4% for the suburban markets of London's commuter belt.
| | | | | | | | |
| --- | --- | --- | --- | --- | --- | --- | --- |
| Q4 2021 | Suburbs | Inner Commute | Outer Commute | Wider South | Midlands/ North | Scotland | All prime regional |
| Quarterly growth | 1.5% | 1.0% | 1.3% | 2.1% | 0.8% | 1.7% | 1.5% |
| Annual growth | 11.4% | 9.1% | 8.5% | 10.4% | 7.5% | 8.1% | 9.3% |
| Growth since Mar '20 | 13.6% | 11.2% | 11.8% | 14.1% | 10.2% | 12.5% | 12.4% |
Source: Savills prime regional index, Q4 2021
The standout performer for 2021 was the £2m-plus Cotswolds country house market, which saw prices rise by almost a quarter (23.4%), reflecting their rarity and most-wanted status, with demand coming from local upsizers, relocators from across the UK and overseas and aspiring second home owners.
More generally, the market for £2m-plus homes across the Homes Counties saw prices rise by 12.9% but in St George's Hill, Surrey's exclusive gated estate, values recovered by over a fifth (21.8%).  However, they remain -5.3% below their level five years ago as these markets continue to transition to more domestic buyers who value the space and proximity to London.
Prime coastal markets – most notably Devon and Cornwall – recorded average price growth of 15.6% during the year, driven by high demand for the very best property and shrinking supply, although quarterly increases slipped back to 2.5% in the final three months of the year as the summer frenzy gave way to less frenetic market conditions.
Prime regional city markets have also seen stronger demand over the past three to six months, meaning price growth is now broadly on a par with surrounding village and rural locations.  Across  prime urban locations, growth averaged 1.6% in the final quarter of 2021 and totalled 9.1% year on year, compared to 1.4% and 9.4% across prime markets surrounding cities such as Bath, Bristol, Cambridge, Edinburgh, Winchester and York, according to Savills data.
"Since the summer we've seen the return of strong buyer demand in key prime city locations," said Clacy.  "But the value on offer in village and rural markets, because of their longer term underperformance, will continue to drive demand in these areas."
Meanwhile, in London, only larger homes and leafier parts of west and south west London come close to such high levels of house price growth.  Against average price growth of 2.0% in prime central London in 2021 and 3.7% in outer prime London, the price of a six or more-bedroom house in southwest London rose by 9.1% in the year and by 12.1% since March 2020, and in west London the same house added 10.4% and 15.1% respectively to its value.
This compares to average annual price growth of 3.2% for prime central London houses and 6.7% for those in outer prime London, while leafy southwest London accounts for four of the five top locations for average price growth – Richmond (8.4%), East Sheen (8.3%), Wandsworth (7.8%) and Wimbledon (7.5%).  The exception is north London's Primrose Hill (7.4%), which has seen very strong demand from buyers snapping up the area's larger houses within easy reach of the city centre.
But it is not all about space as people look to return to city living and some are in search of a pied-a-terre, London flats have begun their recovery, with values up by 1.1% in prime central London and 1.0% in outer prime London year on year.
| | | | | | | |
| --- | --- | --- | --- | --- | --- | --- |
| Q4 2021 | Prime Central London | Prime North West London | Prime South West London | Prime West London | Prime North and East London | All Prime London |
| Quarterly growth | 0.7% | 1.4% | 1.4% | 0.7% | 0.3% | 0.9% |
| Annual growth | 2.0% | 4.4% | 5.9% | 4.4% | 0.3% | 3.2% |
| Growth since Mar '20 | 0.7% | 3.5% | 6.8% | 4.7% | -2.5% | 2.4% |
Source: Savills prime London index, Q4 2021
This has been mirrored in the prime London lettings market, where rents have risen sharply over the past few months – by 3.3% quarterly and 6.6% annually – as corporate tenants, sharers and international students have all competed for reduced numbers of available homes, with flats now outperforming houses in terms of rental growth.
Muted prime London house price growth in 2021 is in line with the Savills forecasts, particularly in prime central London, where much lower levels of international travel are particularly keenly felt.
Clacy added: "The recovery in prime central London values is underway, and activity levels have picked up significantly over recent months, but the renewed Covid-19 uncertainty adds an unwelcome additional layer of doubt that will likely push the expected bounce in values further into 2022.  Still, we believe it's a question of when and not if prices rebound, particularly as more pent up demand builds, so prime central London remains a market to watch closely – its bounce can be surprisingly rapid."
Savills forecasts for prime central London are for 8% price growth in 2022 and 23.9% over the next five years.  The full prime forecasts are below, pointing to more modest growth regionally next year.