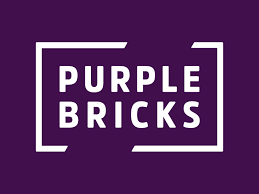 Purplebricks, the UK's largest online estate agency, will hold its Annual General Meeting on 14 September.
Purplebricks' 'Notice of AGM and Posting of Annual Report and Accounts' states:
'Purplebricks Group plc, the UK's leading tech-led estate agency business, confirms that its Annual General Meeting ("AGM") will be held on Wednesday, 14 September 2022 at 10.00am at the offices of Norton Rose Fulbright LLP, 3 More London Riverside, London SE1 2AQ.
'The Annual Report and Accounts for the year ended 30 April 2022 and the Notice of AGM have now been posted to shareholders and copies will be available on the Company's website at 09:00 am today at www.purplebricksplc.com.'
The delayed full year accounts for Purplebricks were published earlier this month.
The company is under pressure from a serious downturn in instruction levels and has an activist investor, who owns around 4% of the business, vocally calling for its chairman, Paul Pindar, to be removed.
As expected, revenues are down to £70m from £90m in 2021,
Gross profit is down 27% from £57.7m to £42.1m
Adjusted EBITDA is minus £8.8m and the overall loss from total operations is £42m. This contrasts with a profit of £6.8m in 2021.
Total fee income was £63m, down 28% on 2021 and instruction level was 40,141 units, down 31% from 2021.
Average revenue per instruction remained almost static at £1,568, compared to £1501 last year.
Cash balance stand at £43.2m, down from £74m in 2021.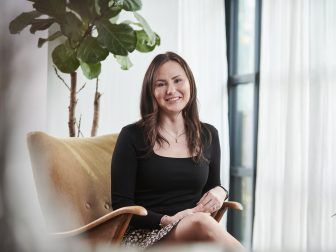 Helena Marston, CEO, commented: "Last year's financial performance was significantly impacted by the challenges resulting from the implementation of our new operating model and investment in marketing that did not deliver the expected results, alongside a housing market which played against us. Nevertheless, our performance was not good enough.
Marston says that she has out her plan to improve the performance of the business. Central to its plans are initiatives which the company expects to drive higher instructions, grow revenues, reset our cost base and raise standards.
She added: "We have already taken decisive action. We have completed a substantial cost-reduction programme, re-trained all our field agents to raise standards and improve conversion, increased our prices and removed the Money Back Guarantee, adopted a more targeted sales and marketing plan, and dramatically overhauled our processes and procedures. We are also assessing additional revenue streams including our new mortgage proposition which we expect to launch by the end of this financial year.
"I am convinced that the potential for Purplebricks is huge. We have a proposition which is more relevant and valuable for our customers, as well as a brand which is the best known in the industry. I'm confident that the actions we are taking this year will set us on a clear path towards a return to sustainable, profitable growth."