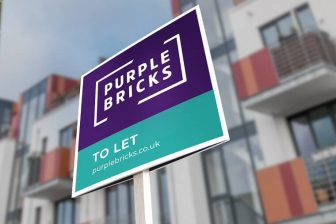 Purplebricks has refuted claims made by The Telegraph over the weekend that it is preparing to offload its lettings business, insisting instead that it plans to increase investment in this sector of the business, as part of its wider growth strategy, despite recent regulatory failings.
EYE revealed in November that the online agency had failed to properly serve legally required documents to tenants explaining their deposits have been put into a national protection scheme. The company's failure to follow basic tenancy law has put thousands of landlords at risk of potentially being fined.
Purplebricks accepts that there could be future claims against the firm as a consequence of the error, and provisionally estimates a potential financial risk in the range of £2m-9m, although The Telegraph claims the sum could be as high as £30m.
The newspaper reported on Sunday that the firm's chief executive, Vic Darvey, and other senior employees have discussed plans in recent weeks to sell the lettings division of the company, with sources telling the publication that auditors have now been approached with a view to assessing the business prior to sale.
However, this claim has been firmly rejected by Purplebricks.
A statement said: "The article that appeared in the Telegraph this weekend regarding Purplebricks' plans to sell our lettings business is not true.
"Lettings is a crucial part of our growth ambitions at Purplebricks and we will continue to invest in this part of our business as we move into 2022 and beyond."
Is Purplebricks planning to sell-off embattled lettings division?