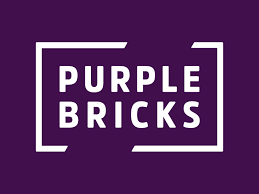 Purplebricks says it has made a good start to 2021 supported by a buoyant housing market.
Purplebricks said the market had recovered its recovery into 2021, supported by the government's holiday for stamp duty on property purchases.
Total instructions increased by 12% to 60,238, up from 53,680 a year ago, with instructions in the second half performing ahead of market expectations. 
The company says that it claimed a total of £1m under the government's Coronavirus Job Retention Scheme initiative having furloughed a number of customer-facing employees.  But due the firm's strong trading into the second half, and the strength of its balance sheet, the Board has made the decision to pay back all furlough monies received.
Overall, the company expects to report full year Adjusted EBITDA in line with current market expectations. This reflects the increase in instructions in the second half and operating cost control more than offsetting the additional £1m of furlough funds repaid.
Purplebricks says its balance sheet remains strong with cash at 30 April 2021 of £74.0m, down slightly from £75.8m at the end of October 2020. 
Vic Darvey, CEO, said: "We have delivered a strong performance across the company with instructions up 12%. I am pleased to see the housing market continue its recovery as lockdown measures ease and buyers are aided by the stamp duty holiday.
"We have made good progress on executing our strategic initiatives, including advancing the review of our pricing strategy in spite of the pandemic. We look forward to providing more detail on these new initiatives at our Full Year results in July.
"I am proud of the Board's decision to pay back all furlough monies received and of the robust performance over the last year. As lockdown restrictions continue to ease across the UK, we remain confident of continuing our strong trading performance into the new financial year."
Purplebricks will publish its full year results for the year ended 30 April 2021 on Tuesday 6 July 2021.