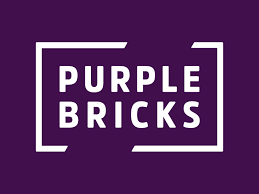 Purplebricks has commented on the surprise departure of Helen Martin, director of risk and compliance, who left the online estate agency yesterday.
EYE broke the news last night that Martin, who joined Purplebricks from LSL in August 2022, has returned to her former company.
Her appointment last year followed a rather tempestuous period for the online estate agency, caused in part by a series of regulatory failings.
EYE revealed in November 2021 that Purplebricks had failed to properly serve legally required documents to tenants explaining their deposits have been put into a national protection scheme.
Purplebricks, which accepted that conditions last year were "challenging", is currently being investigated by Propertymark for potential tenancy law breaches.
Martin, who was responsible for oversight of risk management and compliance, as well as further strengthening the processes and procedures in place across the group, confirmed her departure from Purplebricks last night.
Dominique Highfield, Purplebricks CFO, told EYE: "Helen has played an important role alongside our risk, legal and finance teams as we build a new, more robust compliance infrastructure and culture.
"Having supported the transition to Lifetime Legal for customer due diligence checks Helen has decided the time is now right to pursue other opportunities. She leaves with our best wishes."
EYE NEWSFLASH: Purplebricks director of risk and compliance leaves after just six months in post