Purplebricks has announced that Tom Greenacre has been appointed as interim managing director for sales in the South, while Kris Dykes is the new interim MD for sales for the North.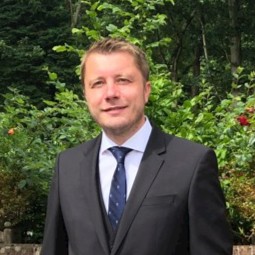 Their appointments follow the unexpected departure of chief Sales Officer, Chris Beckwith, on Friday.
Beckwith joined Purplebricks less than two months ago with a remit covering all aspects of Purplebricks' sales in the newly created role of chief sales officer. But last week he decided to walk away from the role, as revealed by EYE.
A spokesperson for Purplebricks told Property Industry Eye: "Chris Beckwith is leaving Purplebricks with immediate effect, due to personal reasons.
"He has decided he can't give the role the focus it requires – and we fully support his decision and wish him all the best for the future. We will be working with our divisional sales directors to ensure continuity of leadership across our field operations."
The spokesperson yesterday confirmed the appointments of Tom Greenacre and Kris Dykes.
The spokesperson told EYE: "Tom Greenacre has been appointed as Interim MD Sales for the South and Kris Dykes is the Interim MD Sales for the North."
"Both Tom and Kris will be reporting directly to Vic [Darvey – CEO of Purplebricks]."