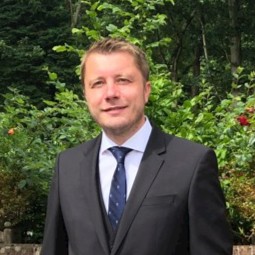 EYE can exclusively reveal that Chris Beckwith, recently appointed as Purplebricks' chief sales officer, has left the company.
An estate agent for more than 25 years, Beckwith has previously held senior leadership positions at Dexters, Currell (part of Savills Group) and until recently at Foxtons, where, as a director, he led M&A.
Beckwith joined Purplebricks just over five weeks ago with a remit covering all aspects of Purplebricks' sales in the newly created role of chief sales officer.
His appointment followed previous additions to the Purplebricks leadership team, with a chief people officer, chief digital officer and chief marketing officer all joining the company's executive leadership team over recent months. But now he has quit.
A spokesperson told Eye: "Chris Beckwith is leaving Purplebricks with immediate effect, due to personal reasons.
"He has decided he can't give the role the focus it requires – and we fully support his decision and wish him all the best for the future. "We will be working with our divisional sales directors to ensure continuity of leadership across our field operations."