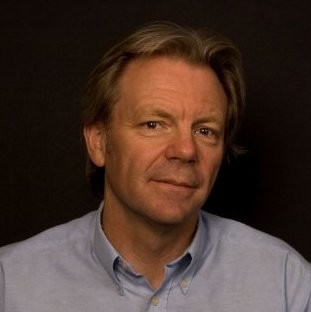 With more regulations controlling the sector than ever before, the concept of adding "another level of control should be rejected, but it hasn't been", according to David Beaumont, managing director at Compliance Matters.
The Ministry of Housing, Communities and Local Government (MHCLG) may have released a report of recommendations of the Regulation of Property Agents Working Group (RoPA), designed to raise professional standards in the industry, but Beaumont is surprised that no organisation opposed it.
Agents were told that the working group's announcement is good news for raising professional standards in the industry, but Beaumont points out that "many agency businesses did not support" the concept, nor were they consulted.
"I know this is true because I assist and work with many agents to ensure they are compliant and many voiced concerns," he said. "Surely, someone should have been standing up to voice those agents concerns, if not strongly oppose it."
The MHCLG says that 'the focus is to get all practicing agents on the path to qualification and comply with the regulations', but Beaumont hopes that the proposal "will melt away".
He continued: "It is a complete waste of agents time and money for little consumer benefit. At worst it will be a complete disaster; at best it will be a very slight improvement in standards.
"Think back and you will remember that there was no opposition from any of the so-called agency representation organisations [such as Propertymark and RICS]. In fact, there was blanket support for RoPA from them all. They were all onboard with it from the start and got involved with it right at the centre."
Given that Beaumont runs a property professional compliance business, it may appear somewhat surprising that he appears to oppose the tightening of standards within agency –  well, he doesn't.
"I am not opposed to that [the tightening of regulations]," he said. "What I am opposed to is RoPA, because it will not be what it appears to be!"
He went on: "As I have said we have more regulators than ever in the sector, but there is less and less 'enforcement' across the board from local authorities. Mainly because of government cut-backs, funding restrictions and importantly because local authorities do not place agency legislation enforcement high on their consumer protection priority list. That will not miraculously change due to ROPA!"
Beaumont has considered the impact that the all the main organisations have on the industry, including Trading Standards, NTSELAT, Environment Health, Planning Departments, Housing Departments, three Deposit Protection Schemes, HMRC (money laundering), HMRC (absent landlords), The Competition & Markets Authority, TPOS, PRS, Immigration Department, six CMP Schemes, HSE, and Advertising Standards Authority.
In Beaumont's view there is a general lack of enforcement results in poor compliance. This, he suggests, is illustrated clearly and simply when you look at money laundering enforcement.
He added: "Prior to HMRC taking it on compliance was non-existent. Now compliance is every agent's highest priority. Why? Because HMRC have a pro-active enforcement policy. They visit agents and issue penalties, some very large! It's not rocket science.
"The introduction of a new regulator with new codes of practice will not change the level of enforcement. There is no doubt about that. The enforcement agencies do not have the means or the incentive to increase enforcement.  New funding will not miraculously appear for any of these agencies and so compliance will not improve.
"I might be wrong. Improved enforcement might happen? The new Regulator might end up with enforcement powers and thus employ officers to go out and enforce. Where will the money come from to finance enforcement? Your licence fee, of course. So, it will be significant to say the least, not to mention the training and qualification fees that will be required!"