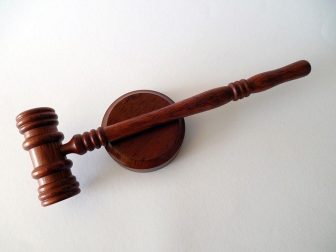 There has been a "phenomenal" response to a request for potential claimants  thinking about taking legal action against Purplebricks, according to Contractors for Justice (C4J).
The agents believe that they are entitled to holiday pay and pension contributions given that they effectively worked for the company despite being classed as self-employed.
Former and current local property experts and territory owners are hoping to match the success achieved by other gig economy workers against high-profile firms, such as Uber Addison Lee.
C4J, which is bringing the Purplebricks claim, is aiming to appeal to more of the 2,500 property agents it believes might qualify before it files the legal paperwork.
According to C4J, Purplebricks has 600 local property experts, with a rate of churn estimated to be 50% per annum.
This could mean that since its launch in 2014 some 2,700 LPE's have worked with that particular organisation plus many more [territory owners], according to C4J.
Most agents will have previously been designated as self-employed and, based on C4J's claim, are potentially in line for a pay-out of thousands of pounds each if the claim is successful.
Purplebricks maintains that its contractor practices are lawful.
Peter Fletcher, spokesperson for C4J, yesterday said: "Despite only being a matter of days from our initial announcement that we intend to pursue litigation against PurpleBricks, the response from former and current local property experts and territory owners has been nothing short of phenomenal and to the extent that we have had to recruit more staff to deal with the inbound enquiries.'
"The number of Purplebricks agents that have signed up with us now is well into the hundreds and we will be providing a more detailed update in the coming weeks at which point it will be clearer as to when the action itself will formally commence."
Purplebricks faces legal action from agents over holiday and pension pay