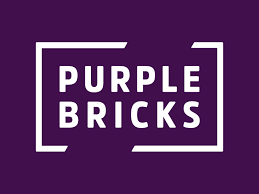 Purplebricks says that there is plenty of room for improvement when it comes to the customer service it provides.
allAgents, the reviews platform, last week named Purplebricks as the UK's worst-performing property firm for customer experience.
The news regarding Purplebricks' poor performance on the allAgent's platform, based on the last 12 months, came just a few days after the company posted a gloomy trading update.
AllAgents Martin McKenzie said: "In our view, Purplebricks have to improve on their customer satisfaction rates if they hope to once again increase their market share.
"They are known for promoting their countless glowing five-star reviews on TrustPilot, as well as closed review platform Feefo, however, will regularly avoid any mention of their one-star review status on allAgents, the UK's largest property review website."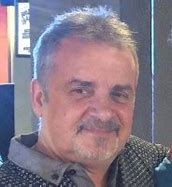 McKenzie called on Purplebricks to be more open and transparent about the company's performance and explain why "there is such a disparity in ratings from the industries very own 'trip advisor' to their reviews on Trustpilot, which they pay for additional services".
But McKenzie has "cautiously" welcomed the online agency's change of leadership.
A Purplebricks spokesperson told EYE: "Our field agents deliver a fantastic service to our customers and this is reflected in the direct feedback we receive and the thousands of great reviews on platforms such as Trustpilot and Feefo.
"We take a degree of pride in recently having won the Feefo Platinum Trusted Service award for the second year in a row for delivering exceptional customer experiences.
"This said, we are not complacent and the All Agent's findings demonstrate the need for us to focus on continually improving the quality of service to our customers."
Top 10 worst rated property firms for customer experience in UK (over last 12 months on allAgents platform): 
| | | | | | | | | | | | | | | | | | | | | | | | | | |
| --- | --- | --- | --- | --- | --- | --- | --- | --- | --- | --- | --- | --- | --- | --- | --- | --- | --- | --- | --- | --- | --- | --- | --- | --- | --- |
| Purplebricks | 1 | | | https://www.purplebricks.co.uk/ | | | | | | | | | | | | | | | | | | | | | |
| Chancellors | 2 | | | https://www.chancellors.co.uk/ | | | | | | | | | | | | | | | | | | | | | |
| RNL Property Management | 3 | | | https://rnlpropertymanagement.com/ | | | | | | | | | | | | | | | | | | | | | |
| Farrell Heyworth | 4 | | | https://www.farrellheyworth.co.uk/ | | | | | | | | | | | | | | | | | | | | | |
| Grant Property | 5 | | | https://www.grantproperty.com/ | | | | | | | | | | | | | | | | | | | | | |
| Countrywide Residential Lettings | 6 | | | https://www.countrywide.co.uk/ | | | | | | | | | | | | | | | | | | | | | |
| Urban Evolution | 7 | | | https://www.urbanevolutionlettings.co.uk/ | | | | | | | | | | | | | | | | | | | | | |
| OpenRent | 8 | | | https://www.openrent.co.uk/ | | | | | | | | | | | | | | | | | | | | | |
| YPP | 9 | | | https://ypp.co.uk/ | | | | | | | | | | | | | | | | | | | | | |
| Hacking & Paterson | 10 | | | https://www.hackingandpaterson.co.uk/ | | | | | | | | | | | | | | | | | | | | | |
EYE NEWSFLASH: Purplebricks trading update – reduced instructions are hurting the business