The publication of a RICS investigation has been pushed back until next month.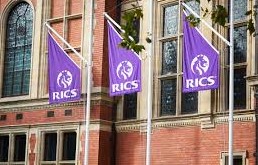 RICS agreed in January to set up an independent review regarding its response into a scandal which broke out over allegations that a report criticising the group's governance had been suppressed.
In April, Alison Levitt QC, assisted by barrister Christopher Foulkes, committed to completing the review in mid-June.
But there were signs earlier this month that the deadline would not be met.
After EYE reported a fortnight ago that RICS COO Violetta Parylo had handed in her resignation and would leave the organisation at short notice, we gave mention to the fact that the findings from the investigation were due to be published this month.
However, RICS was keen to point out that a mid-June deadline for the publication of the investigation was not set in stone.
A RICS spokesperson told EYE: "We've not said that this [a mid-June deadline for the report] is the case and you can see the text on the website https://www.levittqcindependentreview.co.uk/."
But it was only yesterday that law firm Kingsley Napley, which is supporting Levitt's review, said that it expects Levitt to provide her report in July.
"The Independent Review has received a healthy and encouraging response to its call for evidence," said Kingsley Napley. "As a result, Ms Levitt QC now expects to provide her report in July."
Chair of RICS review into handling of governance scandal resigns