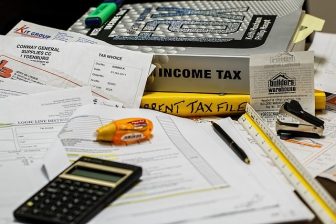 Landlords had their fingers firmly crossed as the Chancellor delivered the Budget yesterday, with the spectre of yet more taxation and red tape for the PRS  hanging over proceedings. They need not have worried. On this occasion, Rishi Sunak had bigger fish to fry.
Neil Cobbold, PayProp's Chief Sales Officer, expressed relief for landlords and letting agents as property taxation was left off the menu.
"There was no mention of lettings or the private rented sector, which will come as a relief to many landlords and agents who had been expecting changes to property taxation.
"There was no mention of stamp duty or Capital Gains Tax, either, but details regarding this could come at a later date.
"Unsurprisingly, levelling up and tackling the cladding crisis were at the forefront of the Chancellor's Budget speech from a property perspective, as the government seeks to bounce back from the pandemic.
"The government has set out its stall many times with its levelling up agenda, and as Boris Johnson said in his recent conference speech housing will form a key part of this, so it's no surprise that Rishi Sunak announced further investment in housing and housing-related activity.
"This, he said, will total £24 billion, including £11.5 billion towards affordable homes. While such a pledge is welcome, it will only become clearer over time if such promises are kept to and if the government really can level up the country."
Alan Thomas, UK CEO at Simply Business, one of the UK's largest insurance providers for small businesses and landlords, echoed the relieved sentiment.
"Landlords across the UK will have welcomed the chancellor's decision to not announce an increase on capital gains tax in today's Budget – especially when coupled with the recent boiler upgrade scheme and £65 million support package for rent arrears.
"However, it remains clear that landlords face further challenges in their recovery from the impact of Covid-19, and that more support is needed over the coming months and years.
"Over half (51%) of residential landlords lost rental income as a result of the pandemic, with a staggering 46% losing up to £10,000 – an amount that could have repercussions for years to come. It comes as no surprise that only 7% of landlords are looking to buy property in the coming months. The reasons for this are clear – 56% expect long-term property prices to increase, while 23% are reluctant to buy while the future of the market is so uncertain.
"It's vital the government considers the role landlords play in our collective recovery. "
Contributing over £16 billion annually, an exodus of smaller landlords from the buy-to-let market would have a devastating impact on the UK economy.
"What's more, landlords are crucial to our communities, offering much-needed accommodation to over 4.4m households."
[This story was first published with a headline of 'Public Rented Sector breathes a sigh of relief as it is ignored by Rishi Sunak'. Our apologies for the error]